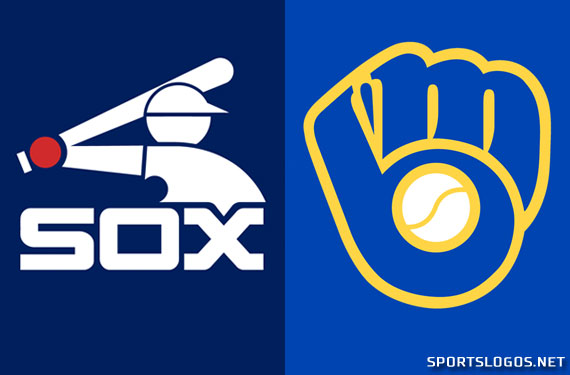 The Chicago White Sox hosted '80s Night yesterday at Comiskey Park Guaranteed Rate Field against their one-time American League rivals, the Milwaukee Brewers.
These two have a bit of a history, in 1969 the "Milwaukee Brewers" (a group hopeful to land a Major League Baseball team) hosted a handful of Chicago White Sox games including one against the Seattle Pilots who would relocate their team to Milwaukee just a few months later; and (related to what happened yesterday), back on July 11, 1990 the White Sox hosted the first ever "Turn Back the Clock" game where they wore their uniforms from 1917, their opponent that afternoon? The Milwaukee Brewers.
Yesterday they didn't go quite that far back, with both teams wearing their uniforms from just seven years before the aforementioned premier throwback event. Milwaukee clad in their powder blue roadies of the era complete with elastic waistband, "Milwaukee" scripted across the front, and the Brewers baseball glove logo (did you hear it's actually an 'mb'?) on a blue cap with a yellow front panel. The White Sox countered with their usual throwback alternate uniform, now worn for its sixth consecutive season (longer than their original run, isn't it?), with "SOX" across the front on a navy blue and red horizontal stripe, the 1983 All-Star Game patch on the sleeve.
Both uniforms were fairly faithful in their look, the main offender was the Brewers not wearing the proper batting helmet of the era (should've been white on the front of it) and of course, the inclusion of the New Era and Majestic and MLB logos on the jerseys, caps, and pants.
Picture time!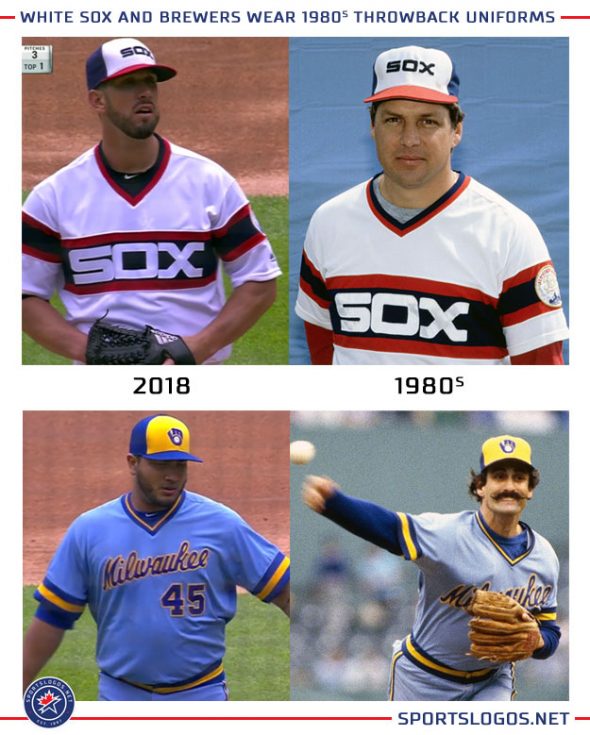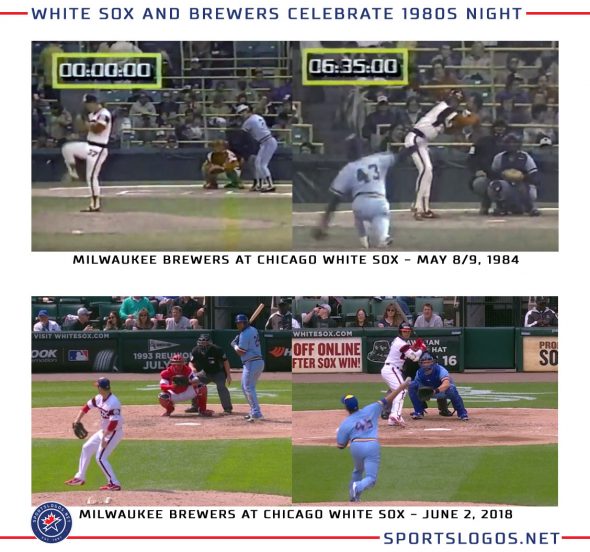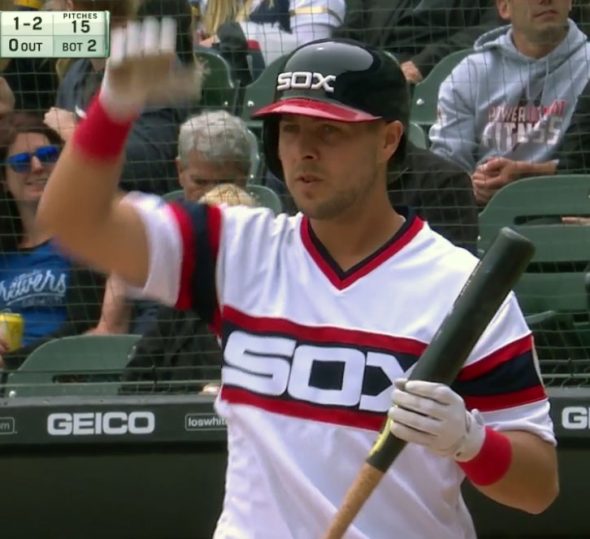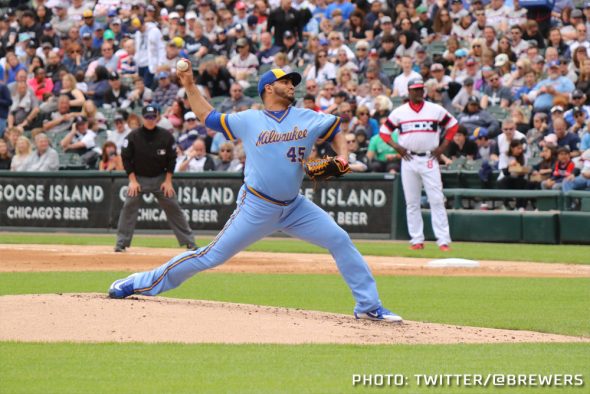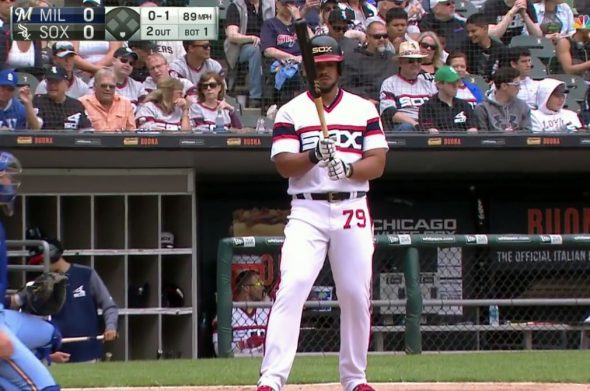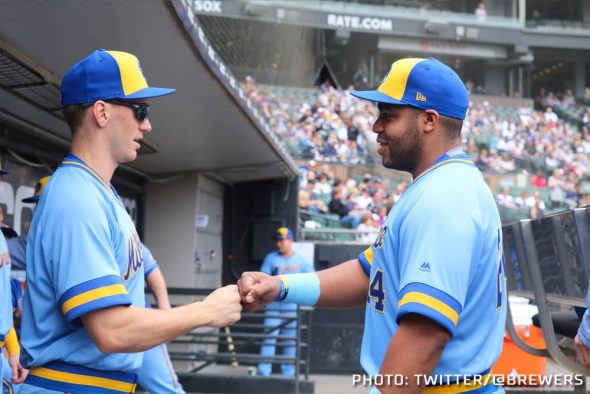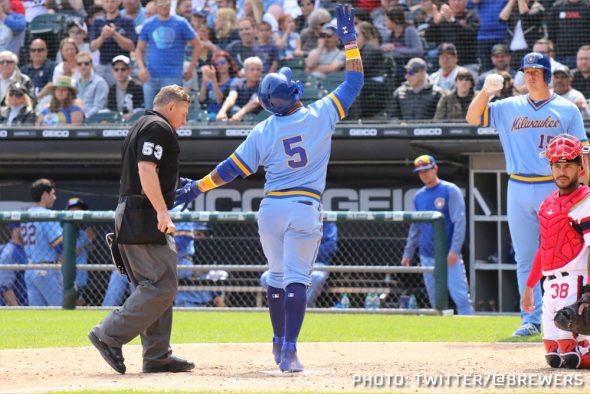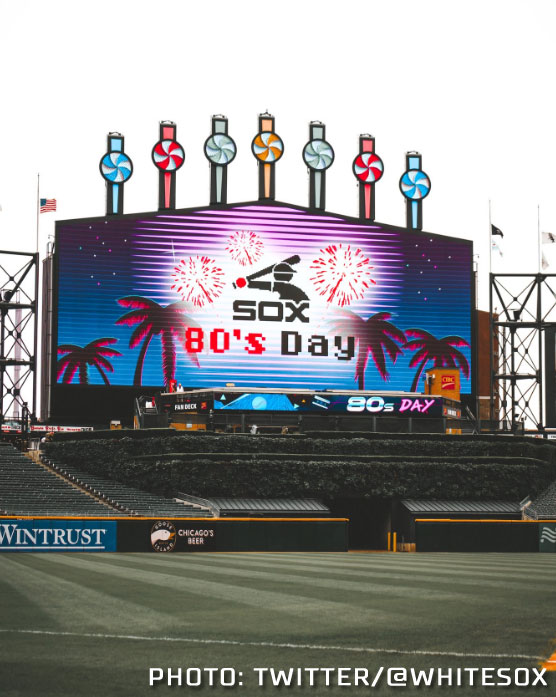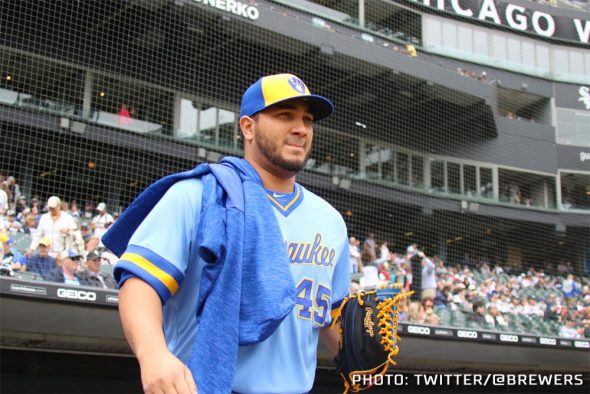 Retro 1983 Chicago White Sox caps, jerseys, and t-shirts available here; or if you prefer, you can get that old-school Milwaukee Brewers gear here