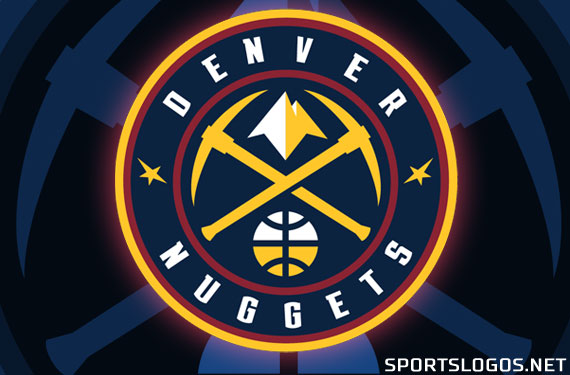 The Denver Nuggets unveiled their new, kinda-retro logos late tonight both via an event and on their social media channels which they titled "Evolve". The logos are very similar to what was first posted by Conrad Burry several weeks ago.
Using their secondary "pickaxe" logo as the main focus of the new identity the club stepped backwards and went with a colour scheme more reminiscent of those used during the 1990s and into the early 2000s adding a deep red to the scheme which instantly brings back memories of those old Nuggets teams.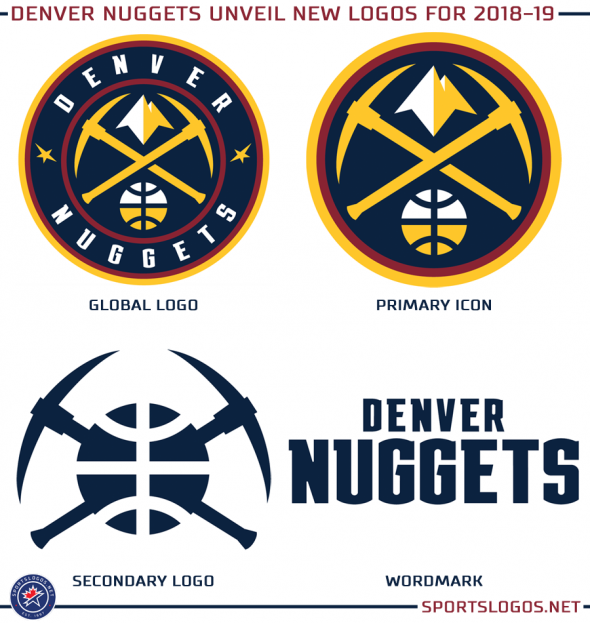 The new shade of red which they're referring to as "Flatiron Red" is said to have bene "derived from the red sand stone soil" from the Denver area, the same stone which inspired the name of the Colorado River. The other colours are "Midnight Blue", "Sunshine Yellow", and "Skyline Blue" which the club is saying is the same shade used by the team in the 1970s.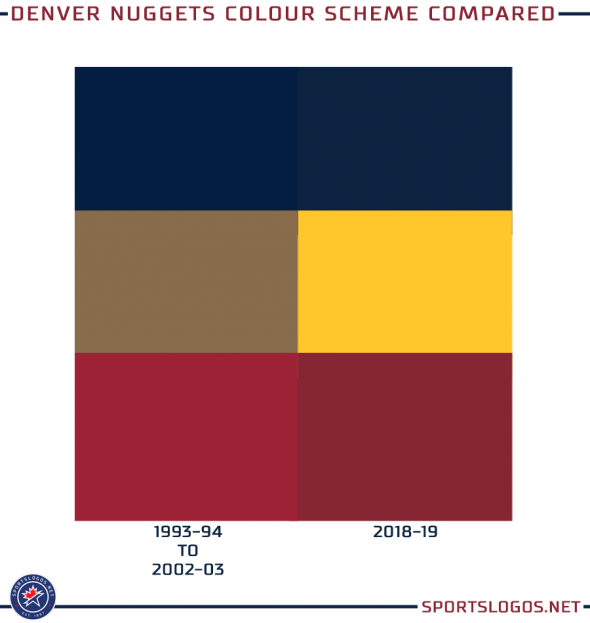 Several alternate logos were unveiled to compliment the full set, a simplified basketball/pickaxe logo, a Mile High City logo, and one which is a direct throwback to that classic skyline logo the team used for many years in the 1980s: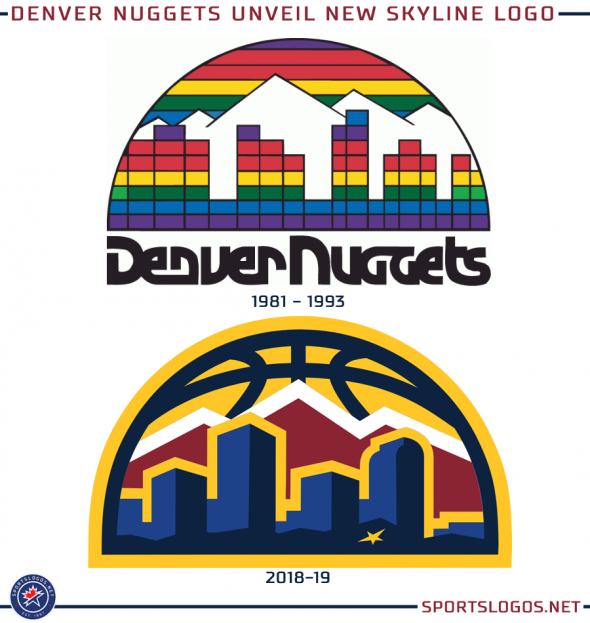 As we mentioned in the second paragraph of this post, the main two logos are also very similar to those used in the past, making this entire set an "evolution" of past Nuggets looks — which ties into the "Evolve" tagline they used for the event: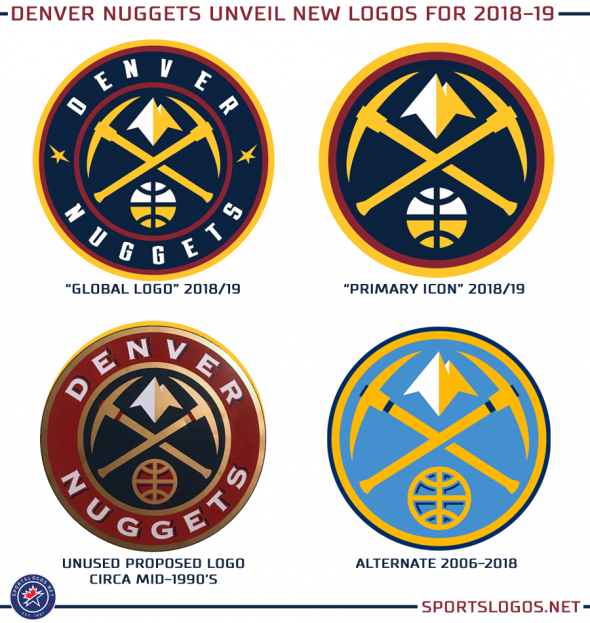 Let's take a look at how it slides in with the rest of the Denver Nuggets logo history throughout their franchise:
Also unveiled tonight was three of the four new uniforms (the fourth expected along with the rest of the league in October or November):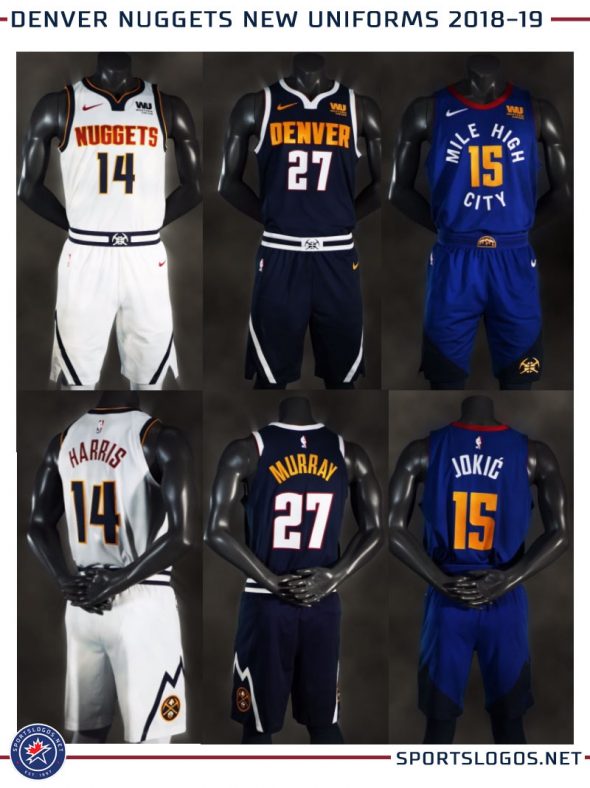 Love that mountain shape on the shorts, a nice touch; I can't help but think of the new Indiana Pacers look with those Mile High City uniforms.
Compare to what they wore last year…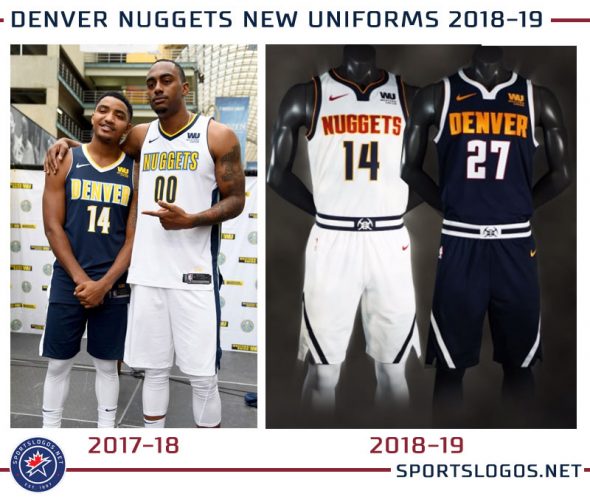 Thoughts? I like 'em! An upgrade.
—
Special thanks to Conrad Burry for his assistance with the graphics in this article