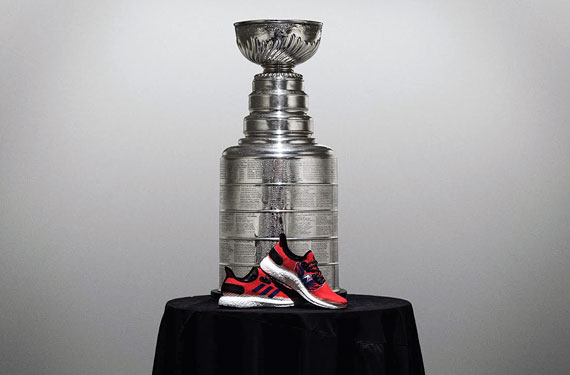 What are the perks of winning a Stanley Cup?
There's the ring of course, the banner in the rafters, and who can overlook getting an entire day with the Cup during the off-season?
Now you also get your own pair of custom team-branded Adidas running shoes.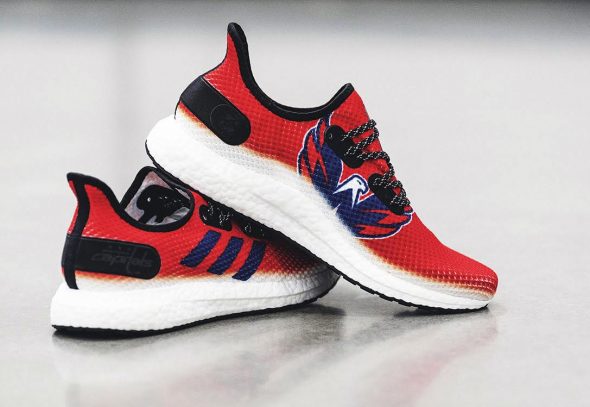 Adidas unveiled their new Speedfactory AM4NHL (Adidas Made For NHL) shoe immediately after the Washington Capitals lifted Lord Stanley's 34-pound mug over their collective heads. The Adidas shoe features the Capitals familiar alternate logo on the "medial" side of a red and white shoe with black trim and laces while the other (or "lateral") side of the shoe features the three Adidas stripes in Capitals blue. The Caps primary logo and the NHL shield are both emblazoned onto the black heel patch.
In addition to the idea of a team-branded shoe (which I can totally get behind); according to the press release the shoe takes Adidas just two weeks to go from design to shelf, 38x faster than the usual 18-months required to complete this same process.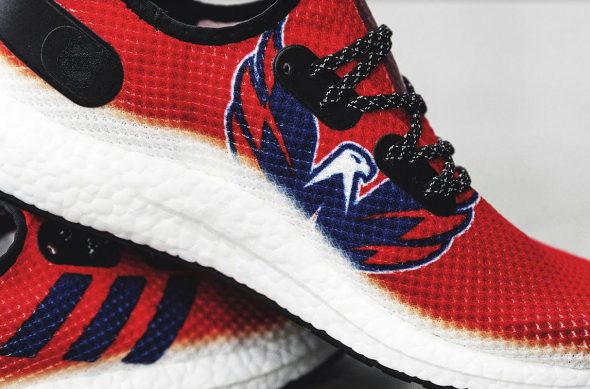 Each member of the Stanley Cup-winning Capitals will get their own pair of the new shoe, if you're not one of the fortunate few to be a Washington Capital then you'll have to try to grab one of the limited available which are on sale now to the general public for $200 USD a pair on the official Adidas site.