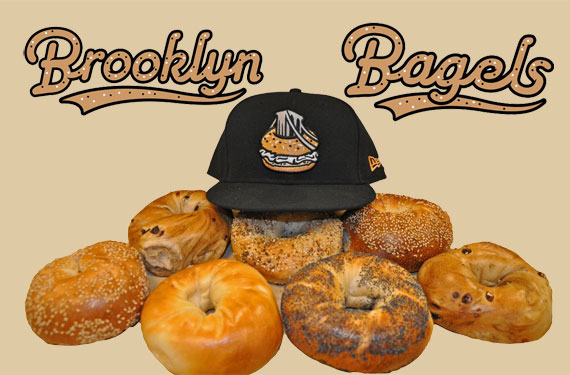 The Brooklyn Cyclones, short-season Single-A affiliate of the New York Mets, have joined the food-based alternate identity fray. For one game, the Cyclones will wear uniforms highlighting that most New York of local specialties, the bagel. The logo, created by Brandiose, features an everything bagel slathered with cream cheese, with the iconic Brooklyn Bridge ascending from its center.
The jersey features a script peppered with flecks of poppy and sesame seeds set against bagel-brown pinstripes. Bagel-y sleeves are adorned with the new promotional logo and the Cyclones' traditional cap logo.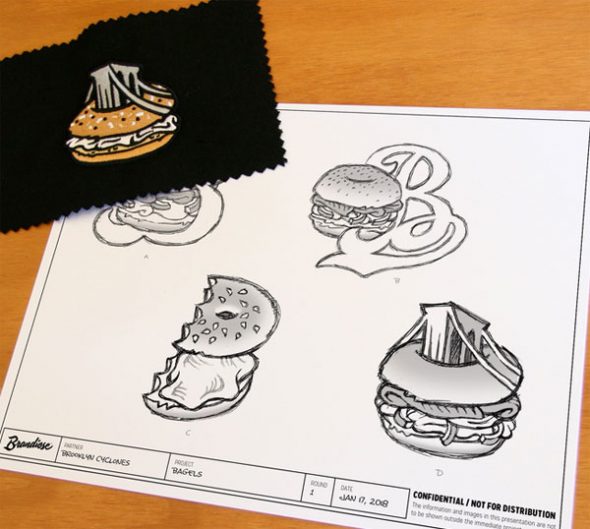 Per a post from the design firm on Twitter, Brandiose experimented with a few other concepts, like two half-eaten bagels creating a letter B, before settling on the bagel-and-bridge logo.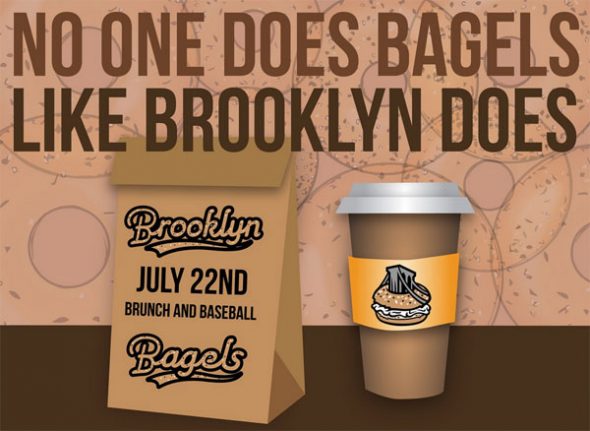 This year's food-based promotion for the Cyclones follows previous entries, 2016's Coney Island Franks and last season's Brooklyn Slices. The game will take place July 22 at 1:00 against the Lowell Spinners.