It's Father's Day! That one morning of the year my family acts extra nice to me, and then by about 10:30am things settle back into our normal routine. It's also a good time for ballclubs across Major League Baseball to break out the powder blue and don some themed uniforms.
As was the case for Mother's Day, the Father's Day caps feature a heathered look on the crowns (except powder blue rather than the pink we saw in May), there are a variety of colours used for the visors – most of these are black with a few royal/navy blues and then you've got the A's and Angels doing their own thing.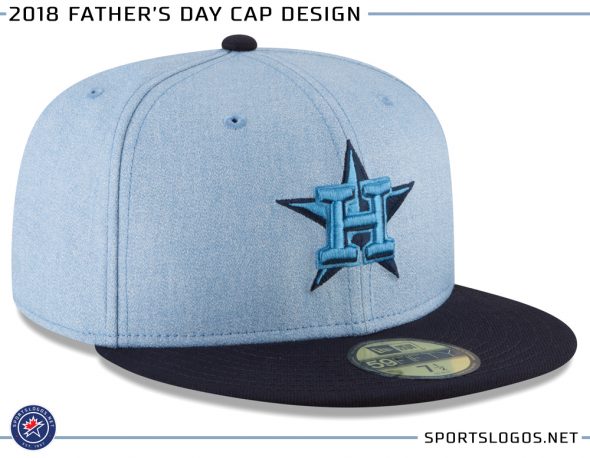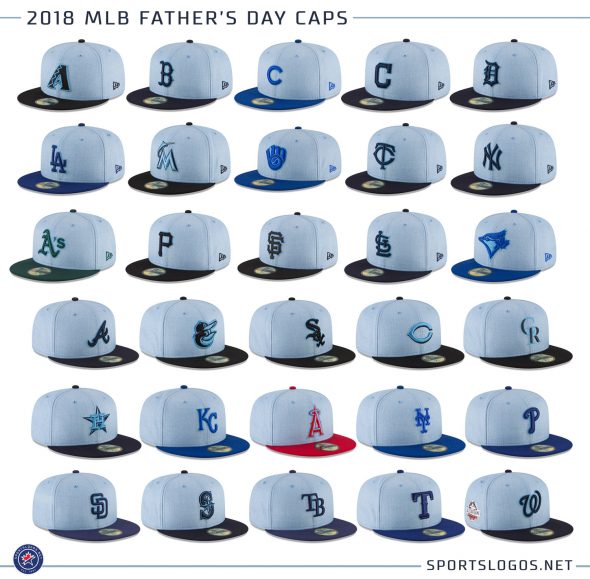 Jerseys are the standard team design but with a blue ribbon added to the top left corner, we no longer see the special jerseys for Father's Day like we had in the last two seasons: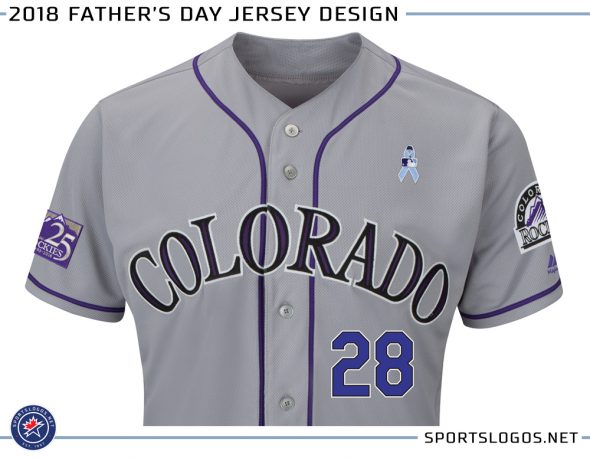 And the whole league…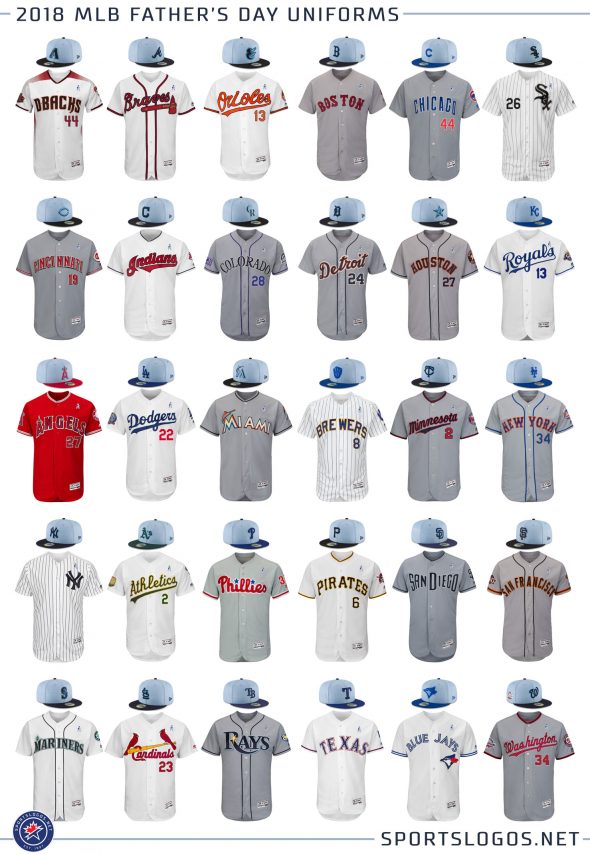 There's also a special sock design to be worn with this set, it's just this one design across the league: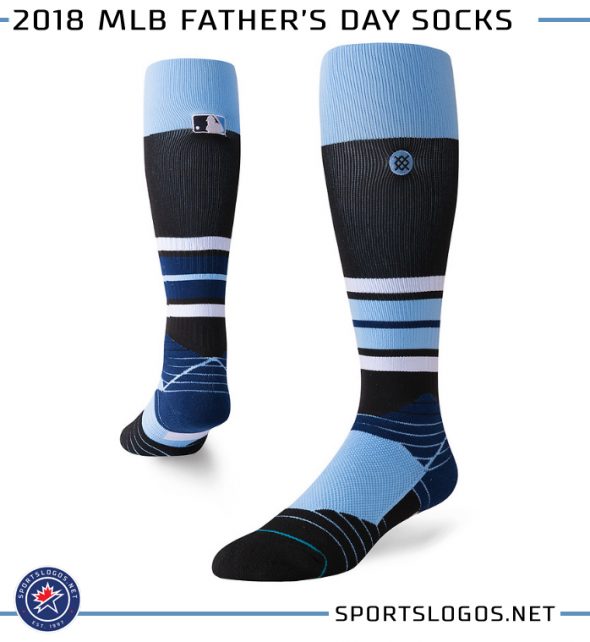 All proceeds from Father's Day sales will go to the Prostate Cancer Foundation, caps and more are available now from MLB.com Shop here.