This past weekend the National Baseball Hall of Fame and Museum in Cooperstown, N.Y. welcomed six players into their club with the induction of the Class of 2018.
Vladimir Guerrero, Trevor Hoffman, Chipper Jones, Jack Morris, Jim Thome, and Alan Trammell all received their plaques which will now grace the walls of the Hall of Fame's Gallery forevermore.
These plaques always caught my interest, maybe it's the idea that the same design has been used for so long, I can see players who I've watched play and in some instances met, presented in the same format and alongside the immortal, and iconic (to the point where they feel almost fictional) greats like Babe Ruth and Lou Gehrig.
The biggest news, plaque-related going into this class was Jim Thome. Thome requested to go in as a Cleveland Indian, his request granted by the keepers of the Hall, which makes sense he spent most of his career with the team. But while this was happening, Major League Baseball and the Indians announced that the "Chief Wahoo" logo the club had used throughout Thome's tenure with the team would be retired. Thome was asked and he responded saying he didn't want the Wahoo logo on his cap and the Hall said they didn't want it on there either.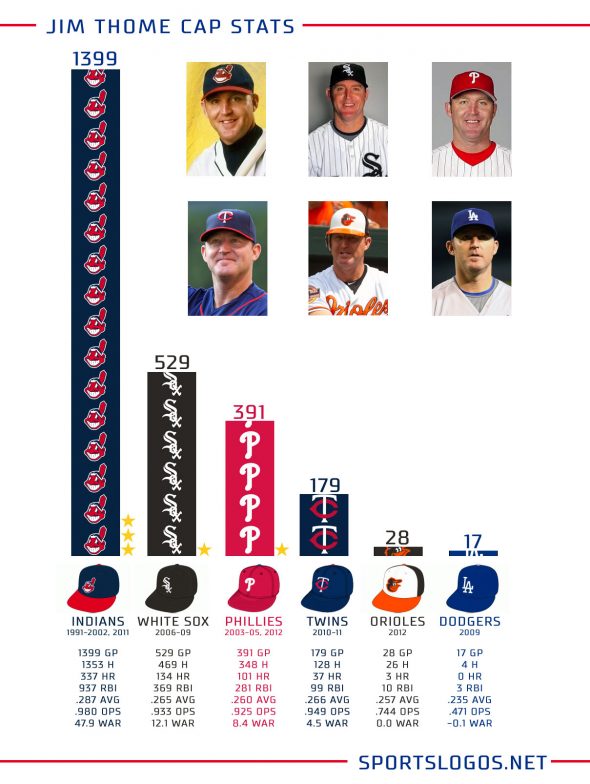 So Thome got the "C" logo on his cap despite wearing it for just ten of the 2,500+ games he played in his career (and on an actual physical cap – rather than a batting helmet – for just one inning).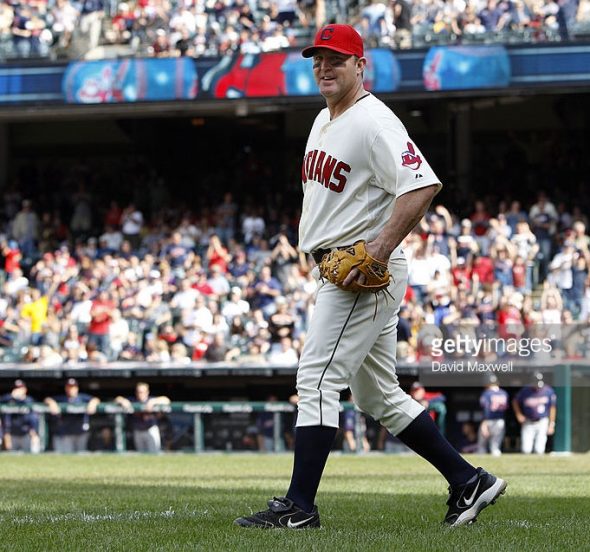 I'm a sucker for historical accuracy regardless of opinion, so in a building like a museum, I feel like I'd have preferred the cap Thome actually wore for the majority of his career to be used (as is usually, but not always, the case for Hall of Fame plaques – see: Ryan, Nolan). But at the same time, obviously, I see the sensitivities related to it and most importantly Thome's own preference was to not have it used – ultimately it should be his decision, I suppose, it's his face after all.
This year there was one aspect in particular that I was very curious about, even more than Thome's cap logo, how would the Hall of Fame handle the Anaheim -> Los Angeles switch? The Angels infamously changed their name from the Anaheim Angels to the Los Angeles Angels of Anaheim for the 2005 season which was during Vladimir Guerrero's tenure with the club.
Would they list two separate entries such as "ANAHEIM A.L. 2004; LOS ANGELES A.L. 2005-09"?
Would they ignore the name change and go with "ANAHEIM A.L. 2004-09" or "LOS ANGELES A.L. 2004-09"?
They did neither but they still were able to acknowledge the name change in what was probably the best way to do so:
Opting to combine them into one entry with "ANAHEIM/LOS ANGELES A.L. 2004-09", and hey, there's the first Angels logo ever on a Hall of Fame plaque, only 57 years after they played their first game… he should've picked the Expos.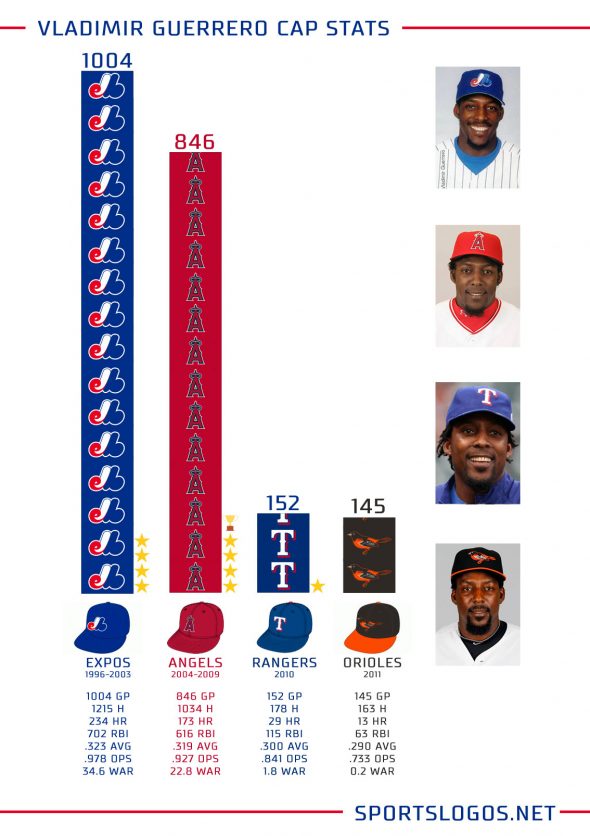 Now we just sit and wait until Jose Altuve is inducted in 2040 to see how they handle a team switching between the National and American Leagues all while remaining with the same team on a plaque, probably something along the lines of "HOUSTON, N.L./A.L. 2011-23; NEW YO…"
The remainder of the class didn't have quite as many surprises… and yes, Mets fans, Chipper's plaque says "Larry" on it.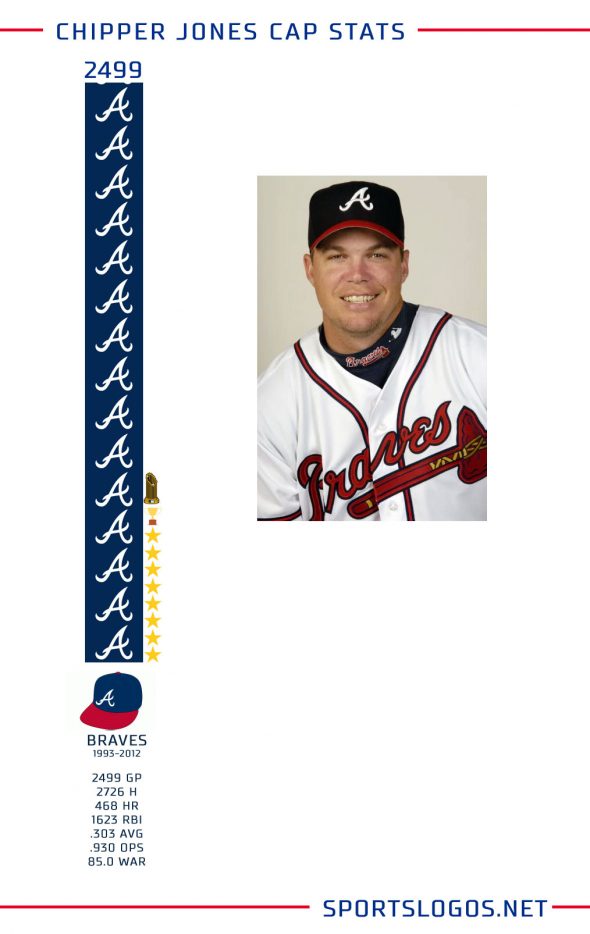 For Trevor Hoffman it looks like they used the current Padres "SD" logo, which Hoffman wore for just five of his fifteen seasons with the Padres: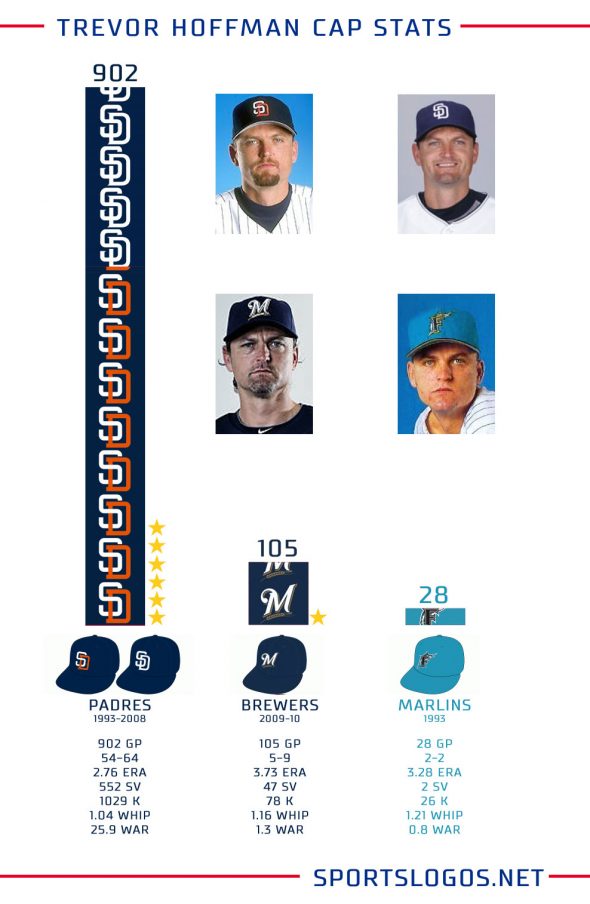 Jack Morris won two World Series titles and 20 games in a season with the Blue Jays but they still avoided to mention the team anywhere in the body of his plaque. Of course, he obviously he went in as a Detroit Tiger: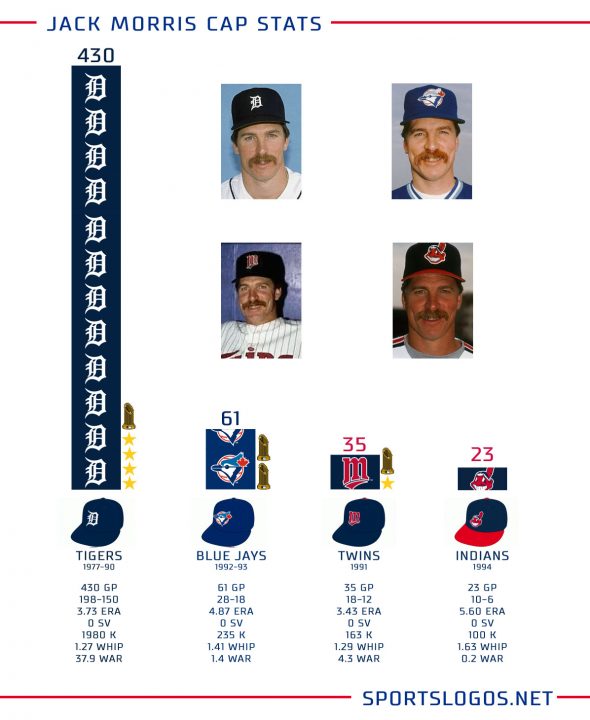 Alan Trammell too, he didn't have much choice here: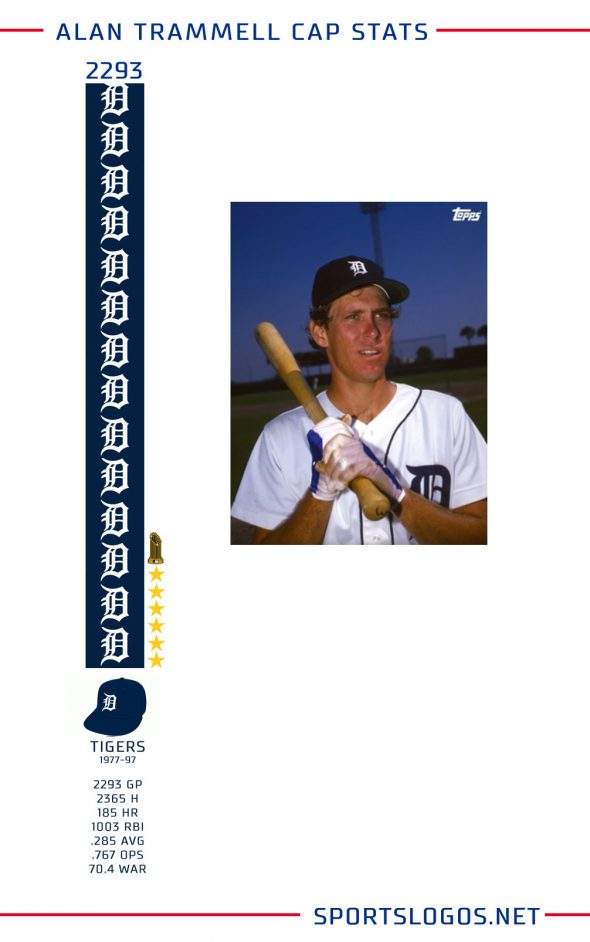 Looking forward to 2019, potential new Hall of Famers include those who were close but not quite for 2018: Edgar Martinez (Mariner but which logo?), Mike Mussina (Oriole? Yankee?), Roger Clemens, Barry Bonds as well as those making their debut on the ballot such as Mariano Rivera, Todd Helton, Roy Halladay (should be the Jays 2000s black cap but who knows what they'd pick), Miguel Tejada, Andy Pettitte.