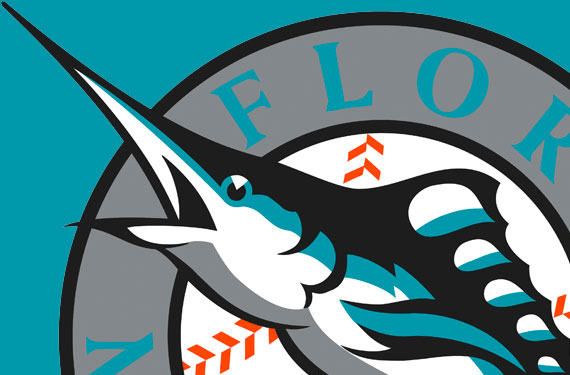 Hey, when it's abundantly obvious what the people want, you should just give 'em what they want! (*nudges the San Diego Padres hard with an elbow*)
According to a report on SBNation's "Fish Stripes", the Miami Marlins will break out their teal throwback uniforms once again during the 2019 season for a four-game set against the Arizona Diamondbacks from July 26-29.  SportsLogos.Net has not yet been able to confirm this.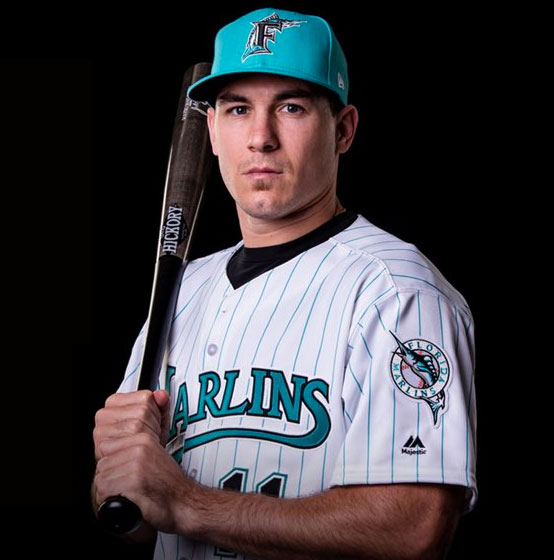 The good news: Teal returns! And it's just another sign that the current Marlins ownership is aware of and is happy to cater to their fans who prefer the team's original, vastly superior colour scheme.
The bad news: If we're specifically noting a throwback teal series, I guess this means it's at least one more year of Jeffrey Loria's orange-and-black nightmare, right?
Ugh.
To great fanfare, Miami broke out their 1993 teal throwbacks earlier this season during a home series against the Padres in recognition of the franchise's 25th anniversary year.
The Marlins originally wore teal as their main colour in their first few seasons before switching to black while teal continued to be used as an accent colour. For the 2012 season, the team changed their name from Florida Marlins to Miami and with it, a new black and orange look with yellow and blue accents, the teal eliminated entirely.