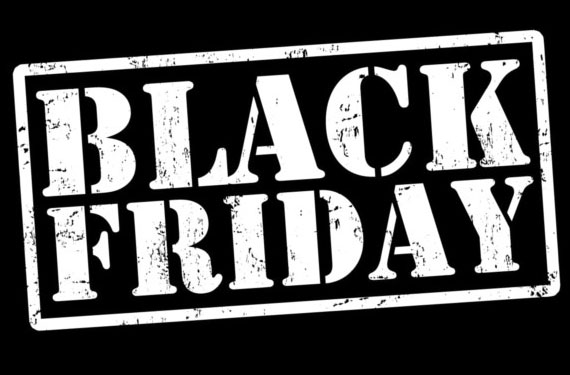 The refrigerator is filled with unidentifiable bits of turkey, the sweet potatoes, peas, and corn are all living together in a giant Tupperware container, that must mean Thanksgiving is over and it's time to go nuts for the holidays.
Black Friday, or America's Boxing Day, is upon us and with that, we're seeing some pretty decent sales across the board, and being the sort of site we are, we're going to focus on what's for sale in the world of sports memorabilia and merchandise at the official league shops.
This year, the sales are pretty standardized across the big four's official league shops. Each is offering 30% off with most of the leagues kicking in some extra items at 50% off. All sales end at midnight ET tonight, so if you had your eye on some sweet Whalers gear, a throwback brown Tony Gwynn Padres jersey, or a new LeBron Lakers jersey, today's the day!
***
National Basketball Association
The NBA Store is offering 30% off sitewide using promo code "HYPE". Their additional up-to-50% off section includes select hoodies, knit caps, jackets, and t-shirt/long-sleeve shirt combos here. Exclusions from this Black Friday sale include the new City Edition jerseys.
Shop NBA Store Black Friday Sales here
***
MLBShop.com is doing 30% off site-wide with no minimum order when using the promo code "BF30". MLBShop is also the only to include some jerseys in their additional up-to-50% off section where the discounted jerseys join some jackets, knit caps, and t-shirt combos. Limitations include Red Sox 2018 World Series champs stuff, or any of the new caps and jerseys for 2019.
Shop MLB Shop Black Friday Sales here
***
The NHL is taking 30% off orders over $25, with promo code NHLBF18. Shop.NHL.com is the only one requiring a minimum order, but at $25 that pretty much covers anything worth getting. Exclusions from the deal include most but not all jerseys.
Shop.NHL.com Black Friday Sales here
***
NFLShop.com, like the rest, is doing 30% off, no minimum, when you use the promo code "BFRIDAY". The NFL also has an additional section offering up to 50% off which includes t-shirt/long-sleeve combos, t-shirt/cap combos, winter knit hats, and glove/scarf sets. Limitations include:
Shop NFL Shop Black Friday Sales here
***
Or if you're looking to buy across multiple leagues (or get some college stuff), Fanatics is offering 30% off all orders with promo code BLACKFRI, no minimum. It does exclude some of the newer stuff like the new Marlins and Cardinals jerseys, but there's still a lot on sale here and by far the best place to go if you want both an MLB team cap and an NFL shirt.
***
Using any of the links in this post to make your purchase nets us a cut of the sale, so if you're a fan of the site here and want to help out in some way, I'd really appreciate you clicking the links in this post if you choose to buy from those sites. Thank you!