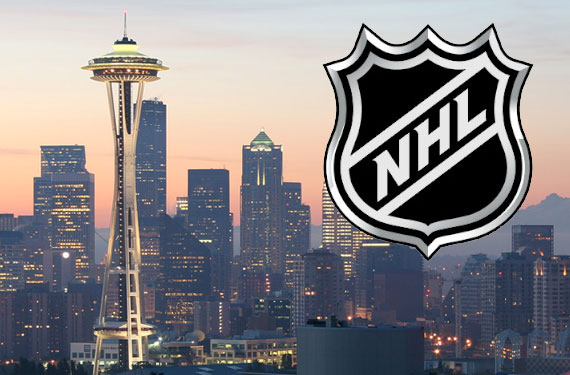 The National Hockey League this morning announced the league will expand to the City of Seattle, Washington for the 2021-22 season. The announcement came following a vote held among the Board of Governors, the franchise was approved with unanimous support and will pay a US$650 million expansion fee.
No name or logo was announced for the new team, with the team still about three years away from playing its first game it's likely we won't see or hear anything on that front for some time.
"It's a process of really putting your ear to the track and understanding and hearing what fans feel and believe," NHL CEO Tod Leiweke told NHL.com. "That's the art form. The science is then bringing in professionals who can take direction and sentiment and begin to apply it to what practically could be a name and a logo that will stand the test of time and I'm confident we'll land on the right thing. We want to be deliberate, but we're not going to rush this to the point we don't feel great about it."
You may recall that back in January of this year DetroitHockey.Net found that the ownership group registered a series of potential names as domain names, those names were the: Cougars, Eagles, Emeralds, Evergreens, Firebirds, Kraken, Rainiers, Renegades, Sea Lions, Seals, Sockeyes, Totems, and Whales.
Seattle's original professional hockey team, the Seattle Metropolitans of the old Pacific Coast Hockey Association (no, *not* the NHL) was the first U.S.-based team to win the Stanley Cup back in 1917. Who could've thought it would take over one-hundred years for the city to see an NHL franchise.
The Expansion Draft for the new team will be held in June 2021 and will not include the Vegas Golden Knights (in other words, they will not be forced to lose a player in the draft), the draft will be held with the same rules as the league used for the Vegas draft in 2017 so… Seattle will be getting Cup Crazy in June 2022?
Seattle will play in the Western Conference's Pacific Division, the Arizona Coyotes will shift from the Pacific to the Central Division to make room for the new team in 2021. This will bring the NHL up to 32 teams and allow for true balance as they will have four eight-team divisions and two sixteen-team conferences, it will be the first expansion team to join the league since the Vegas Golden Knights did back for the 2017-18 season.