According to a Tweet by New Era, the Philadelphia Phillies will be wearing an alternate throwback cap on the field in 2019.
The Tweet, posted this morning, shows the retro burgundy Phillies lid featuring the white "P" with a baseball in its counter (yes, that's what the hole in a character is called, I just looked it up!) with the note that the Phillies are adding "an archived logo to their on-field look this season". On the New Era site, the retro cap appears again and is listed as their "ALT2" cap.
SportsLogos.Net is able to confirm that this cap will indeed be an alternate cap the Phillies will wear throughout the new season and that there will also be a specific jersey and pants attached to this cap. No word on when the team is planning on making an announcement of the addition of the throwback look to their set.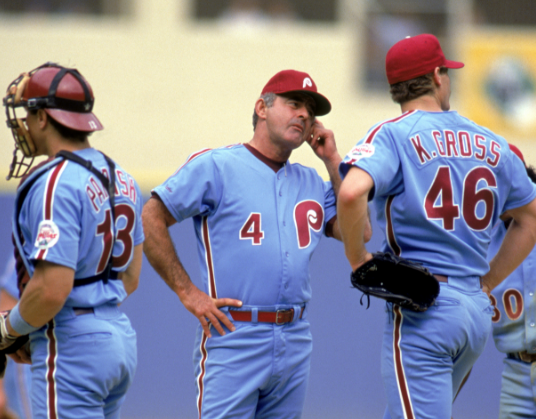 You may recall, the Phillies wore a throwback powder blue uniform last season as part of a series of retro games, and that uniform included the cap New Era posted here. So, you may be asking, if this was worn last year, why is this being treated as a whole new thing here? The difference is that this year it's an official alternate cap, part of the team's regular uniform rotation; last year it was the equivalent of a "Turn Back the Clock" one-off design.