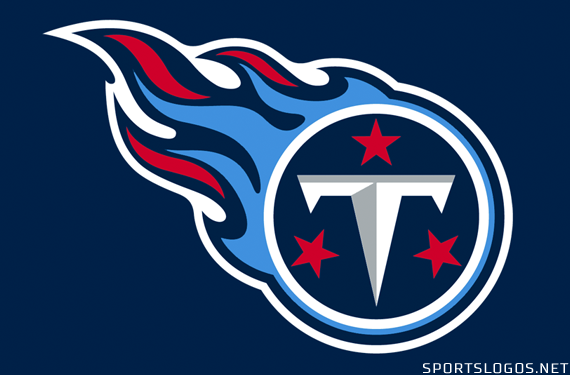 The Tennessee Titans yesterday announced they will be making a very slight modification to one of their uniforms for the upcoming 2019 NFL season.
It's a change so minor that a team would usually not even acknowledge it, but interest in uniforms seems to be increasing these days.
On their powder blue alternate jersey introduced just one year ago, the numbers were tricky to decipher, a problem that led to the team wearing them only once in 2018. The solution for this year is to make the numbers slightly larger, resulting in an easier read.
"It is not going to be a huge change," Titans controlling owner Amy Adams Strunk said to TitansOnline.com "It's just going to be wider, thicker numbers … Everything [else] is the same, just [the numbers] maybe three-quarters of an inch bigger … The light blue is one of my favourites, and I know the fans love it, too."
The Titans navy blue and white uniforms will remain exactly the same as in 2018, and number size aside, the powder blues will too.