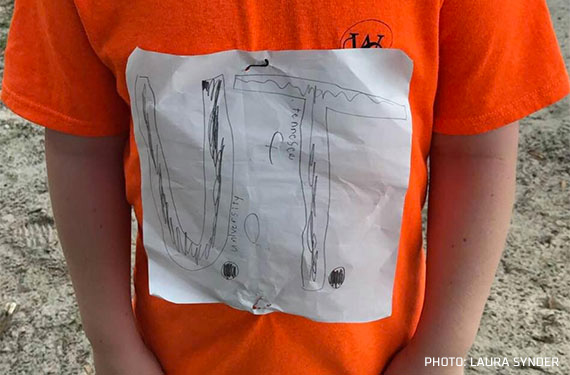 The University of Tennessee adopted a bullied elementary school student's homemade shirt as an official university design after it went viral on social media last week.
Students at Tallahassee's Altamonte Elementary were encouraged to wear their favorite team's gear to school as part of College Colors Day on Aug. 30.
A fourth-grade student didn't have any Tennessee gear of his own, so he hand-drew a UT logo and placed it on a bright orange shirt. But rather than being impressed with his ingenuity, several classmates reportedly made fun of him.
The unnamed student's teacher, Laura Synder, posted a photo of the shirt on social media in hopes of getting him an official Tennessee shirt. The Volunteers took it one step further, though, and made his design into an official design that can be purchased through the school's team shop.
"As a marketing and fan experience guy, I absolutely love the creativity that he showed there," said associate athletics director for marketing and fan experience Jimmy Delaney. "I think he will go from making his own T-shirts to now being the envy of the school. And the fact that it's in SEC country is a good thing."
After learning of the incident, University of Tennessee interim president Randy Boyd sent the student plenty of apparel in the form of a "Volunteer Proud Pack" that also includes bags and posters for the entire class to enjoy.
"I'm so amazed, humbled and a little bit overwhelmed at the response to this post," Snyder wrote on Facebook. "So many people have reached out, and I'm really looking forward to sharing this with him. Thank you all so much for your kind words of support and encouragement for my student."
The shirt can be purchased on VolShop for $14.99.
The official description is as follows:
"Now you can share in this student's Volunteer pride by wearing his design on your shirt, too. A portion of the proceeds from every shirt sold will be donated to STOMP out bullying."
Here are some photos of the apparel and merchandise the university sent the student and his classmates: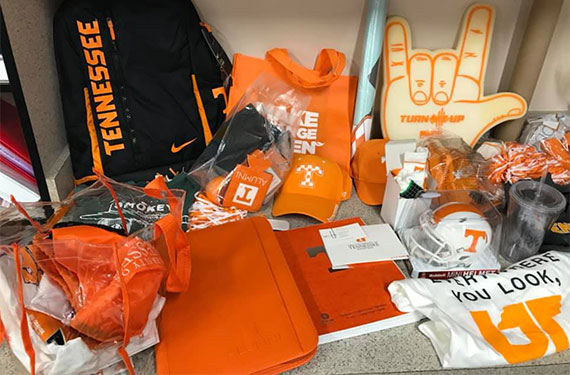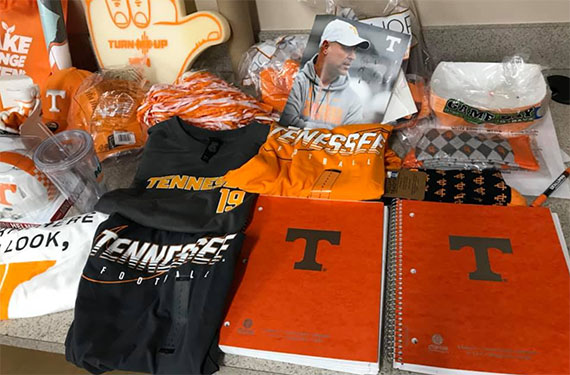 UPDATE: The University of Tennessee announced on Sept. 12 it has extended an offer of admission and a four-year scholarship (2028-32) to the fourth-grade student should he choose to attend the school and meets admission requirements.
"So far, more than 50,000 shirts featuring the boy's design have been pre-sold by the VolShop," the university said in a statement." All proceeds from the sale of the shirts will go directly to the charity, while the university will cover the cost of the scholarship separately.
"University officials have spoken several times with the boy's mother, who has expressed gratitude to the university and said the family has been deeply touched by the overwhelming outpouring from people around the world."