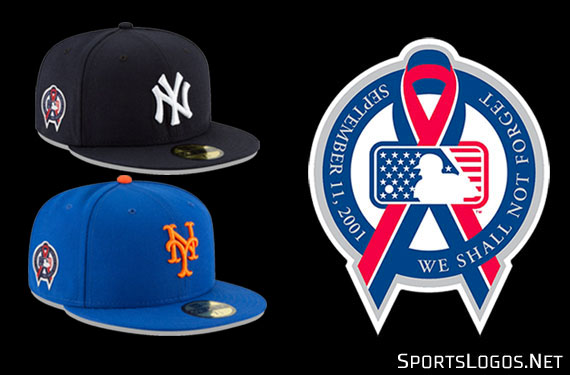 All across Major League Baseball tonight players, coaches, and umpires will be wearing a special ribbon patch on the side of their caps in memory of those lost on September 11, 2001.
The patch consists of a red, white, and blue ribbon inside a blue circle, a version of the MLB logo with a U.S. flag pattern worked into it is placed in front of the ribbon. Around the ribbon, inside the blue circle reads "SEPTEMBER 11, 2001 WE SHALL NOT FORGET". Overall the tribute is very similar to what was worn on 9-11 in 2018, though the patch this year appears to be much smaller.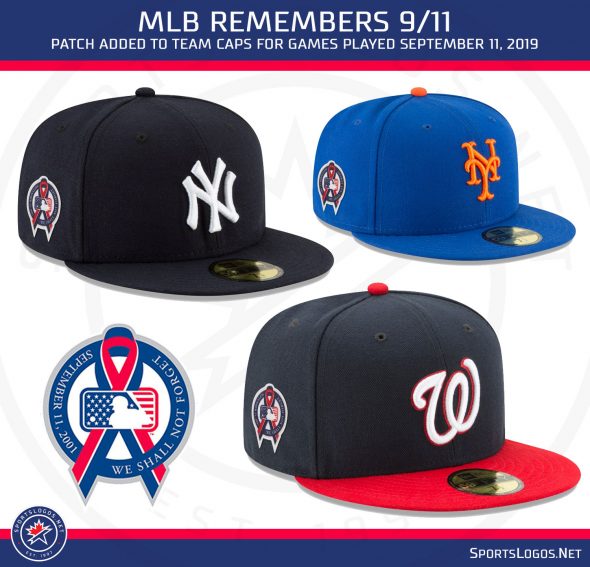 The Toronto Blue Jays are said to be wearing a special patch which honours victims from both the United States and Canada, I've seen no photos specifically stating it's the 2019 version of this design so far — at this point I'm expecting it to resemble what they wore in 2018: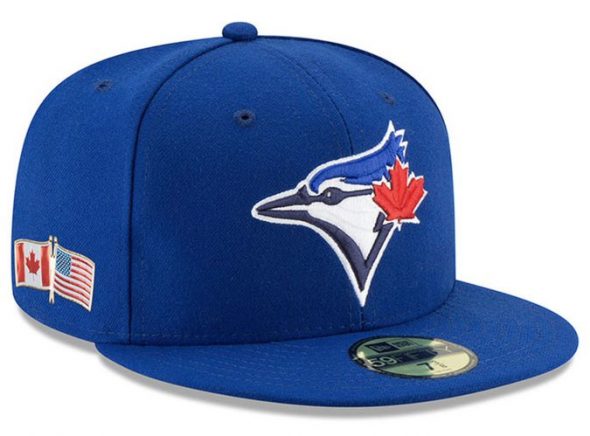 This 9/11 ribbon logo will also be used on each of the bases (via the base "jewels" seen on the side of each bases) as well as on the line-up cards and throughout ballparks.
A look back at how the league has recognized September 11th, on-field, over the past 18 seasons: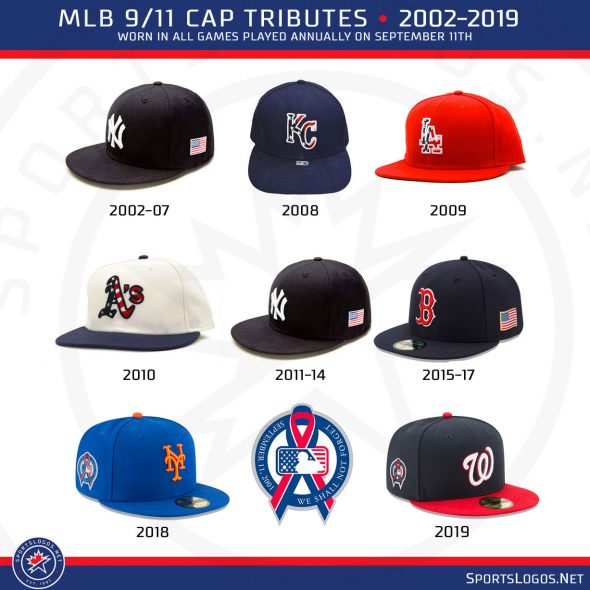 From 2002-07 each team wore a simple U.S. flag patch on the side of their caps, the entire league wore this patch for all games played during the remainder of the 2001 season and postseason. In 2008, 2009, and 2010 the clubs recycled their Memorial Day/Fourth of July design for the 11th. For the 10th anniversary in 2011 clubs returned to the flag patch and continued to do so until 2017, with the patch being altered to a waving flag from 2014-17. In 2018 the flag was replaced with MLB's September 11th ribbon logo which continues here in 2019.
Major League Baseball will donate all of its royalties from the sales of the special 9/11 caps to the National September 11 Memorial & Museum in New York, the Pentagon Memorial Fund, and the Flight 93 National Memorial in Pennsylvania.