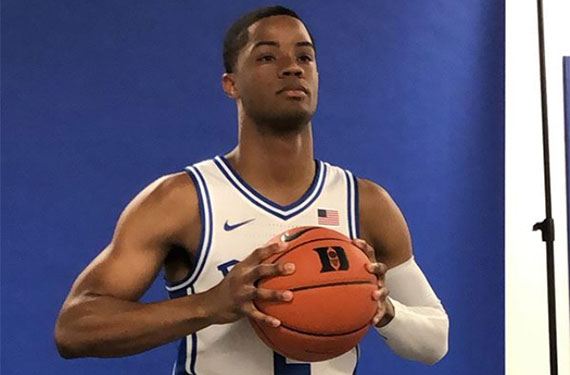 Several members of the Duke men's basketball program took to Instagram on Wednesday evening to show off brand new uniforms for the 2019-20 season following the Blue Devils' preseason photoshoot.
Freshman forward Wendell Moore and freshman guards Cassius Stanley and Michael Savarino shared photos of the new threads, which harken back to the more traditional look the program wore from the late-1980s through the 2004-05 season.
The biggest difference with the new uniforms, which feature the familiar royal blue side panel and striping pattern around the collar and shoulders, is the waistband. The old set featured a primarily white waistband with a thin blue stripe, while the new set used the inverse of that.
A stripe has been added to the bottom of the shorts for consistency's sake, as well, while a gold tab — similar to that of the NBA system for recognizing past champions — is now prominently featured on the back collar.
Duke will have an identical royal blue set with white accents, as well as a black alternate — something that has been a part of the program since 1996.
Check out more photos of the Blue Devils' new white uniforms, which will make their on-court debut on Nov. 5, below: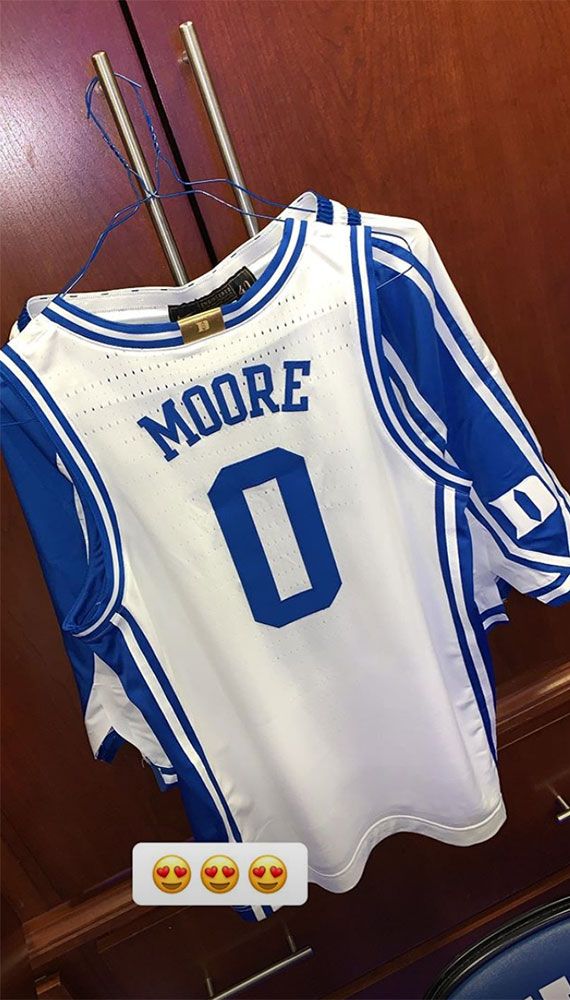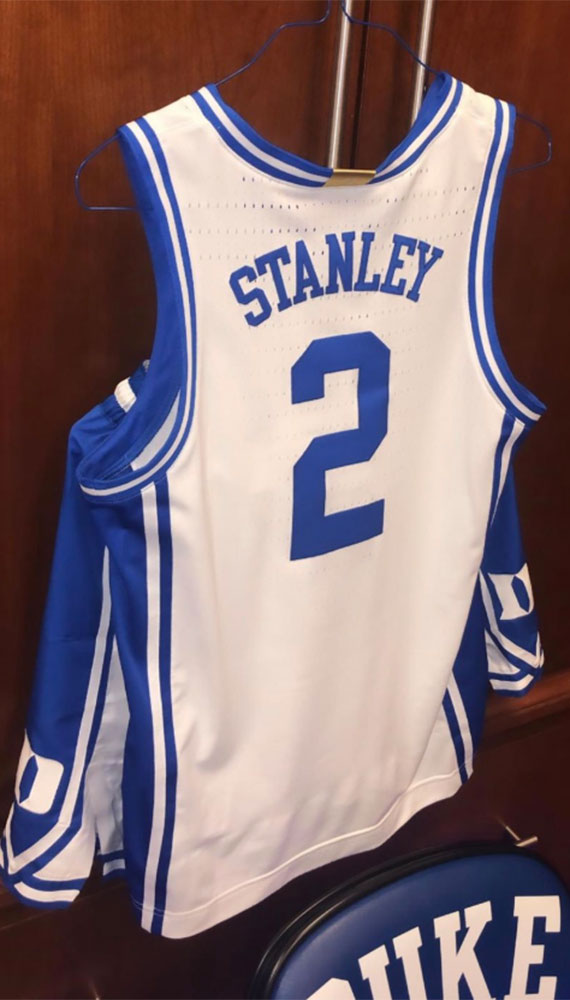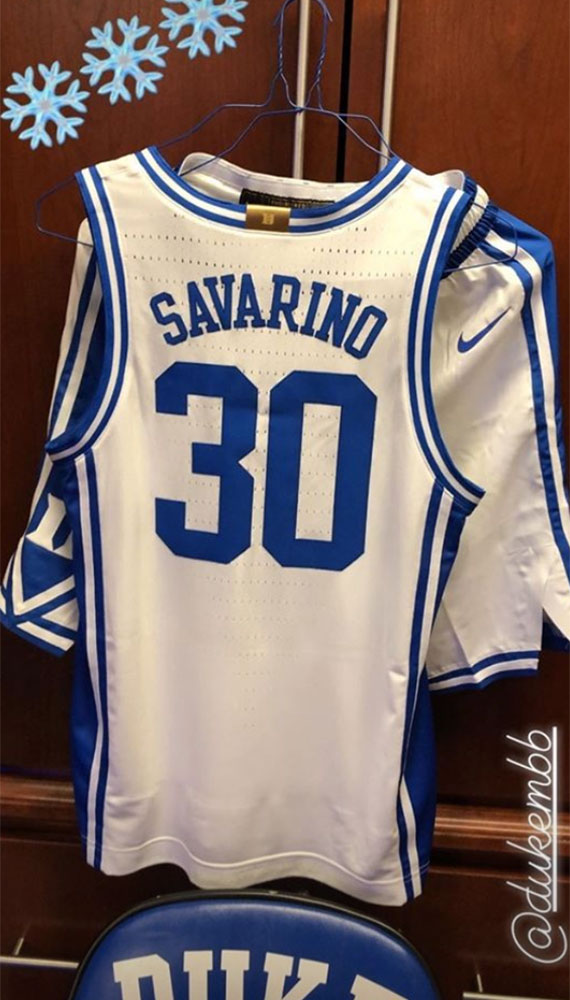 Photos via @dukembb, @thewendellmoore, @cassiusstanleyon and @michael.savarino on Instagram