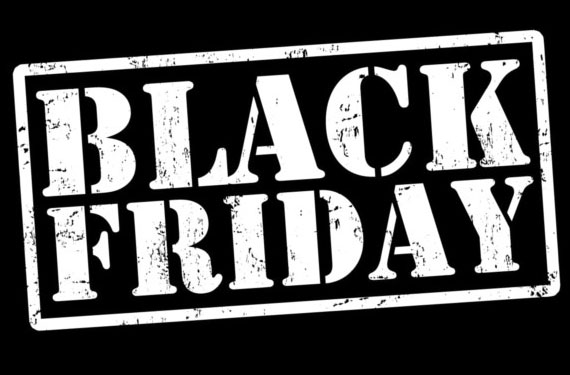 Nobody went into work today, right? Of course not! Who could after all of that food and football yesterday… plus if you went to work you wouldn't be able to take advantage of all these great Black Friday deals across the wide world of sports memorabilia.
For 2019 the deals aren't bad, as long as you're not hoping to snatch anything that *just* came out. Most leagues are offering deals anywhere between 30% and 65% off throughout with exceptions made on the newest of the new stuff and certain brands that just don't like to have fun.
Also, if you've ever wanted to help out our website in some way, all you have to do is make a purchase via any of the links I've provided below; if you were going to buy something anyway then it costs you nothing extra at all and we get a percentage of the final sale price. Good deal! And extremely appreciated. Thank you!
The official shop of MLB is offering at least 30% on almost everything, this includes authentic and replica team jerseys and caps for everything *except* the new 2020 Nike jerseys and new 2020 cap designs (sorry Brewers and Padres fans). The league is even kicking things up to as high as 65% on some items. Sale ends at 11:59pm ET on November 29, 2019, and you can activate these lower prices using the promo code DEALS
Click here to check out MLBShop.com's Black Friday 2019 deals
---
National Basketball Association
Like MLB, the NBA is giving at least 30% on most items (and up to 25% on some Nike stuff). It appears none of the new City Edition gear is on sale (despite its prominence on the homepage shown above) but if you're a fan of throwback jerseys then you're in luck as those are all part of the Black Friday special (I've got my eye on one of those expansion purple Raptors jerseys, myself). Some items are up to 65% off, sale ends at 11:59pm ET on Friday, November 29, 2019. Promo code SLAMDUNK
Click here to check out NBA Store's Black Friday 2019 Deals
---
The NFL is giving fans up to 65% off on most items, including on a good chunk of jerseys and ballcaps, worth a browse if you're in the market for such. Again, gotta act fast, as the sale comes to an end tonight at 11:59pm ET. Promo Code is BFRIDAY
Click here to check out NFL Shop's Black Friday 2019 Deals.
---
Americans, the NHL is offering 30% off across the board except on many jerseys – especially the authentic Adidas ones. I managed to find several jerseys that were on sale, though, so do some digging if that's what you're looking for. Caps and sweatshirts and other merchandise is all getting the 30% off treatment. Check it out! Promo code NHLBF19
Americans! Click Here to shop NHL's Black Friday 2019 Deals
For Canadian customers, like the U.S. site, the 30% off sale on NHLShop.ca says it excludes jerseys but it most definitely includes plenty of jerseys as I was seeing blank Leafs replica jerseys regular $149.99 marked waaaay down to $104.99 (all prices Canadian). Great deals there and they, of course, apply to all NHL teams, not just the Leafs. Promo code is NHLBF19
Canadians! Click here to shop NHL's Black Friday 2019 Deals
---
Finally, if you're just looking to browse however you choose without all these unnecessary restrictions and limitations based on leagues, Fanatics is basically offering the exact same sales on their site.
Shop Fanatics Black Friday 2019 Deals here
Thanks for checking out this roundup of Black Friday Deals across the official league shops, again any purchase you make from any shop link on this page nets us a small percentage of your sale (without any extra cost to you) and helps us keep this place running! We appreciate you helping out!
Let the holiday shopping season begin!