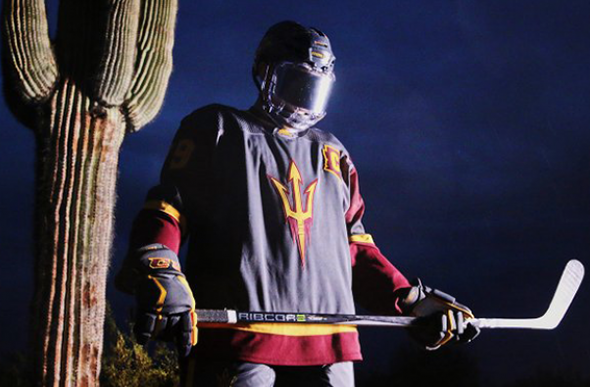 The Arizona State men's hockey team unveiled a brand new "Storm Gray" alternate uniform on Tuesday afternoon that will make its on-ice debut when the Sun Devils host No. 4 Denver on Dec. 6.
Arizona State's gray alternate jersey follows the same design template as its home white and maroon road sets, prominently displaying the Sun Devils' pitchfork logo on the chest and state-shaped captain's patch is on the left shoulder. There are minor differences with the striping pattern, though, including a sublimated state flag design on the sleeves.

Arizona State will wear its new gray sweater with a gray helmet that features an inverted pitchfork, gray pants and gray socks use the same striping pattern as the sleeves. It brings the Sun Devils' number of jerseys for the 2019-20 season to five, as the program also regularly wears a black alternate sweater in addition to its "gold heritage" jersey,which was unveiled earlier this fall.
Check out more photos of Arizona State's new "Storm Gray" alternate uniforms below: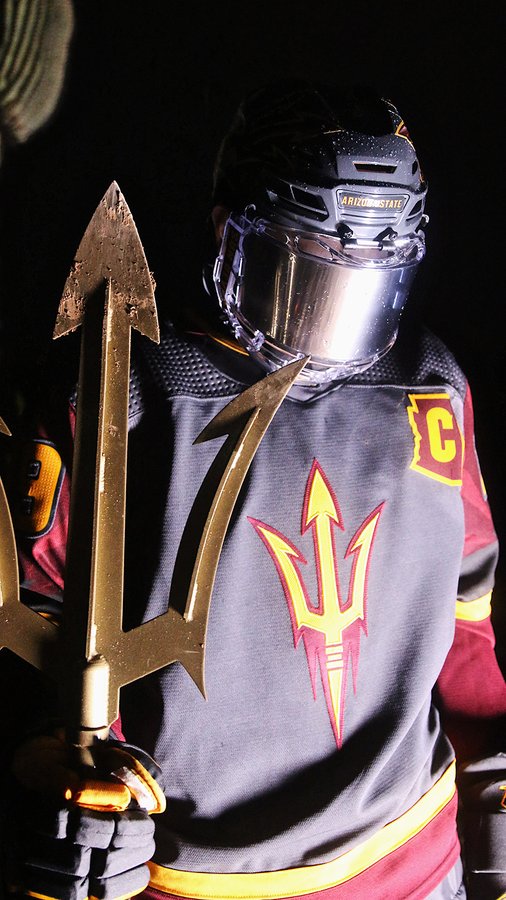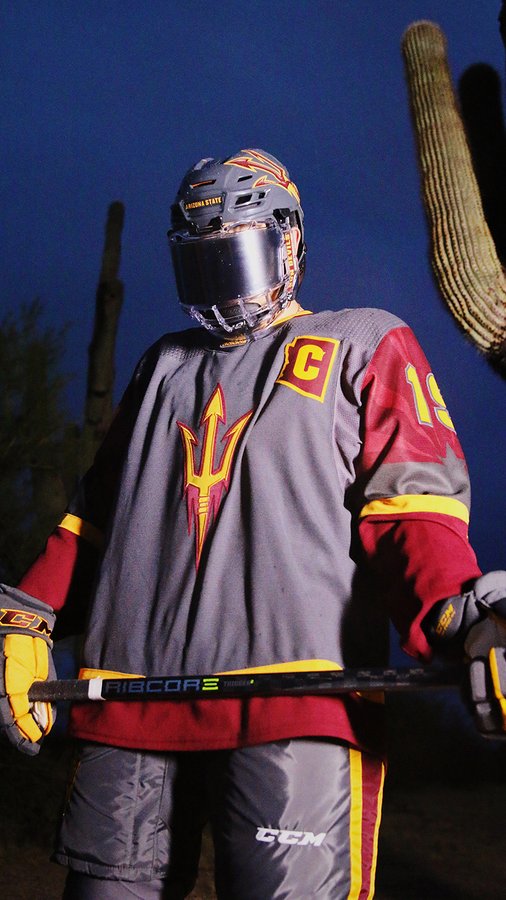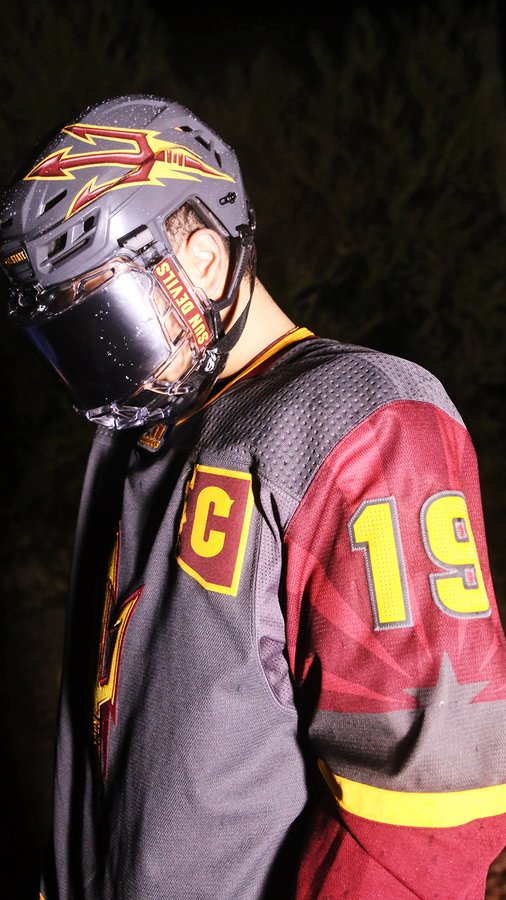 Photos via @SunDevilHockey on Twitter.