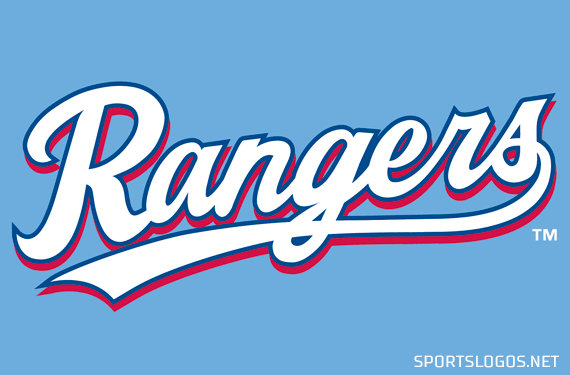 "Lean into the future with a nod to the past"
The Texas Rangers today showed off their uniform changes coinciding with their move into their new ballpark for the 2020 season. All four of the uniforms that were used by the Rangers this past season are getting an update to some degree, some bigger than others – and there's an entirely new fifth uniform that's been added.
Yes. It's powder blue.
Carrying on baseball's Powder Blue Revolution! The Rangers new powder blue alternate uniform will be worn for every Sunday home game, the Texas Rangers new powder blue uniform features a new "Rangers" scripted wordmark across the front in red, complete with matching pants and cap.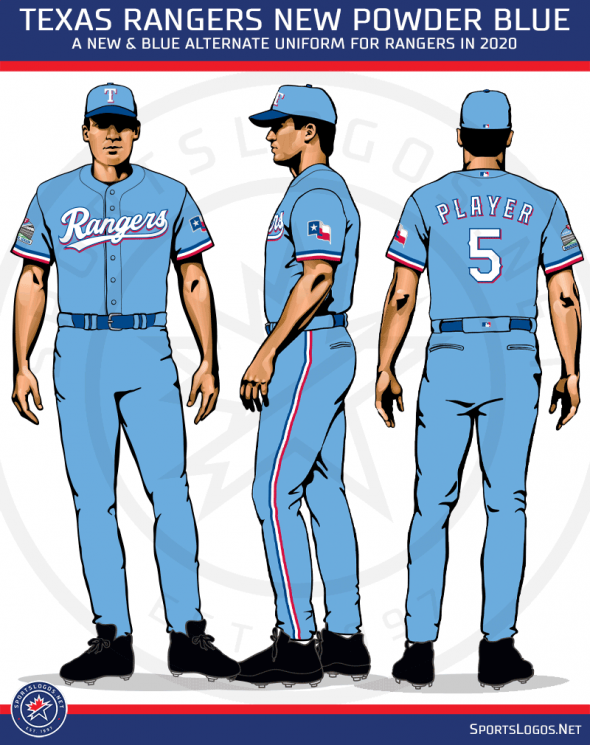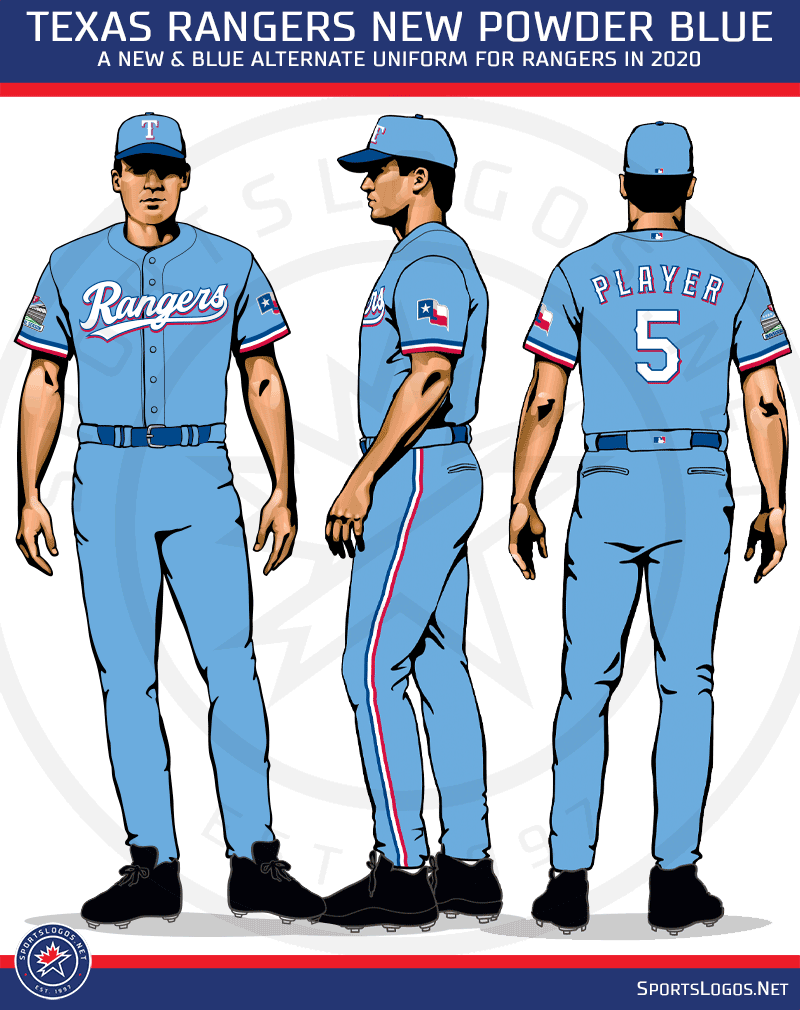 It's the first time the Rangers have worn powder blue regularly since their road uniform was powder blue from 1976-1982.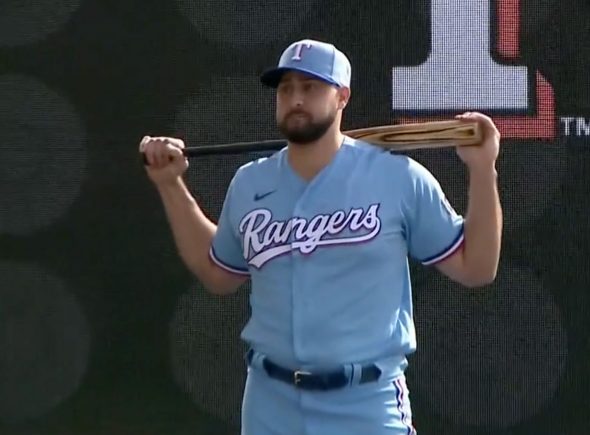 Note, this uniform is not meant to be worn on the road.
Changes were also made to the home whites which now carry that updated "Rangers" wordmark across the chest, a similar design… kinda… to what was worn by the team at home, from 1984 until 1993. You may think of it as the Nolan Ryan-era script?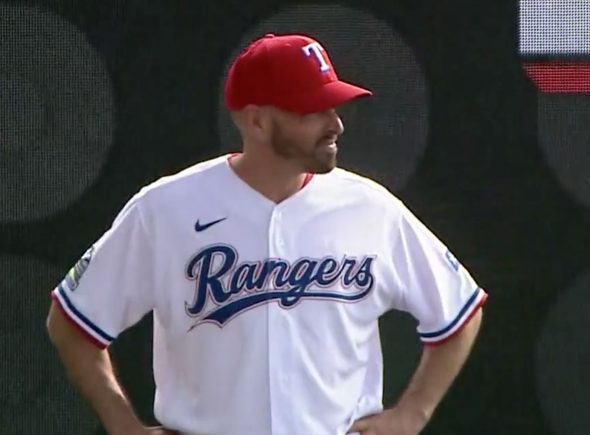 The Rangers home white uniform, as before, will be paired with either the red or the blue cap. What's new in 2020 is the belts will be swapped out to match whichever cap is being worn. Blue cap? Blue belt. Red cap? Red belt.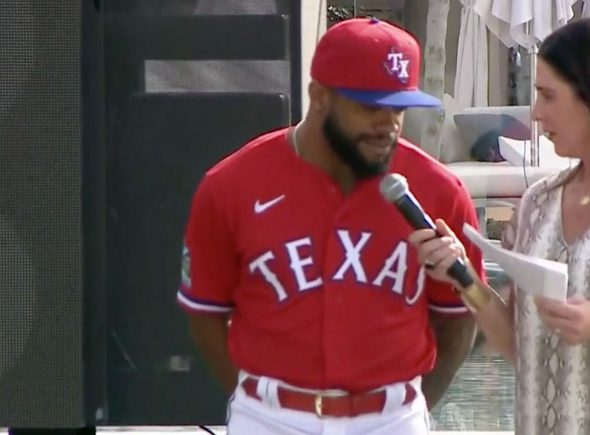 The home red alternate jersey stays relatively the same aside from new striping on the sleeves (we'll dive into that a little more later), but there is a new cap that goes with it. A "TX" on a state of Texas, a nod to the team's two-year logo from the early 1980s.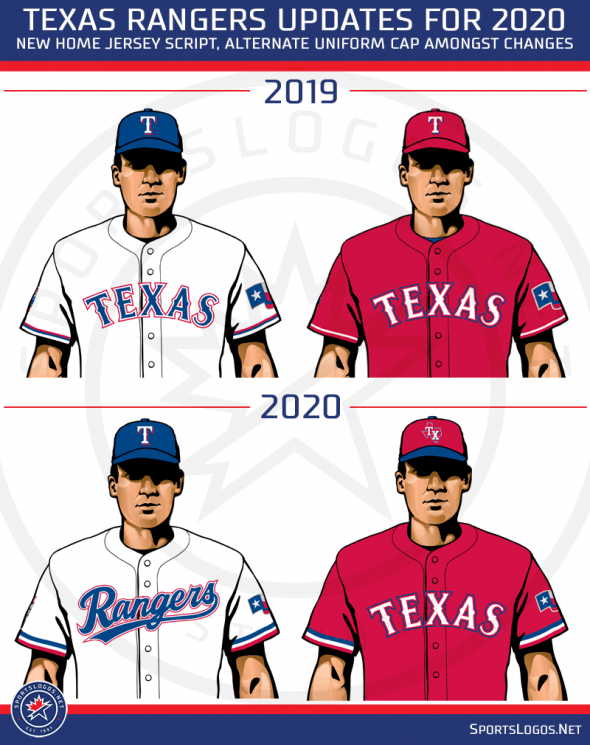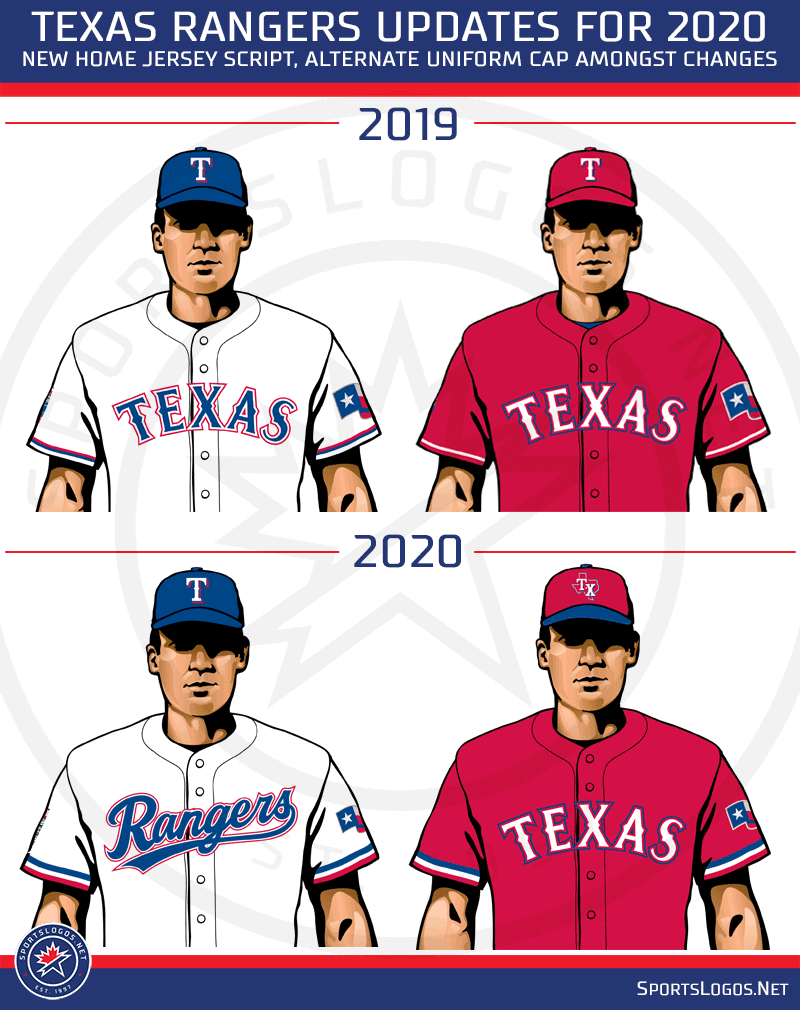 On the road, not a lot of changes to the greys and the royal blues (I mean, Nike swoosh aside). Both of these jerseys will incorporate the new style sleeve striping seen above.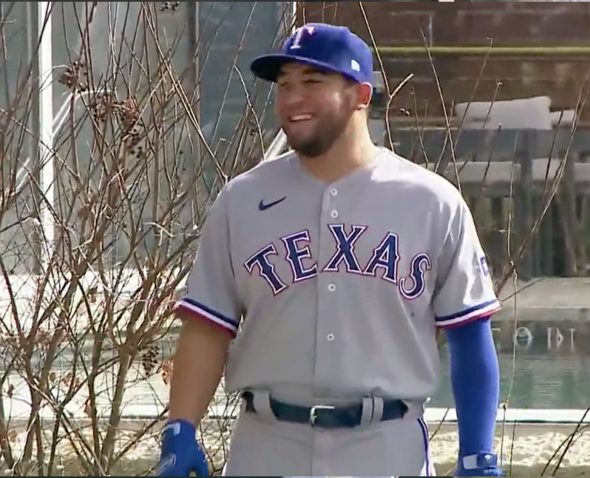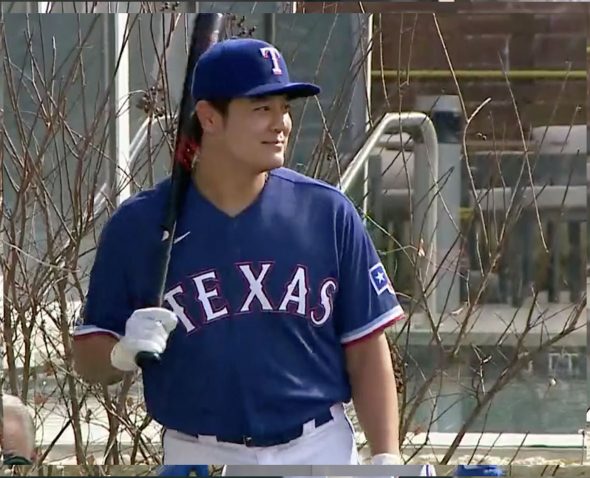 Player fonts are also getting an update, going from a double outline to a drop shadow to better match the Rangers "T" cap logo.
Here's a comparison of the new fonts as well as the new sleeve striping, 2019 vs 2020: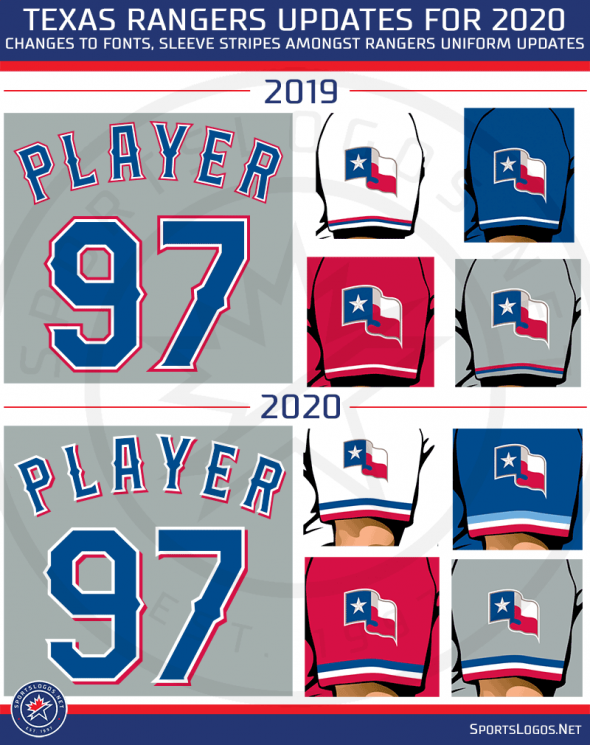 You'll see the royal blues also added a powder blue stripe on the sleeve. Nice.
All of the uniforms for 2020 will also include a special inaugural season patch to the new Globe Life Field stadium that the Rangers are moving into this year. This patch, of course, will be removed in 2021.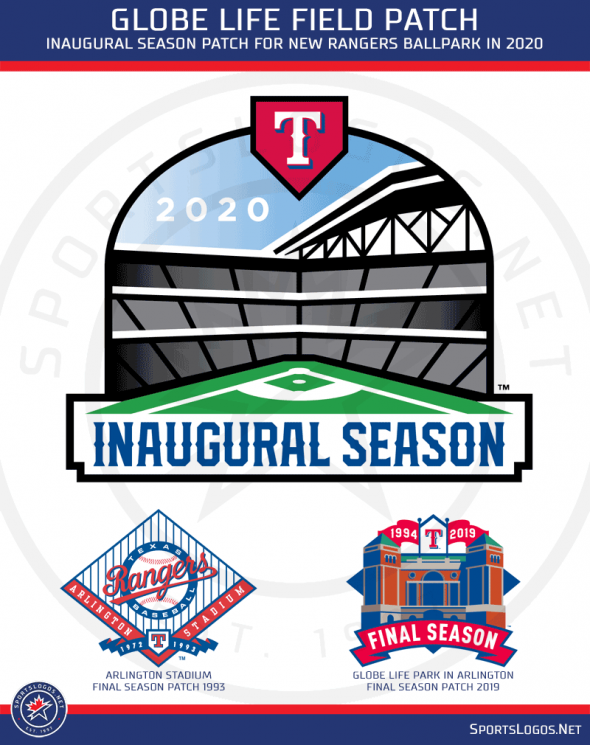 Other more minor changes to the uniforms for 2020 include a smaller Texas state flag sleeve patch, players apparently complained about how large it was last year. There will also be a new sock design which features the new "TX" logo: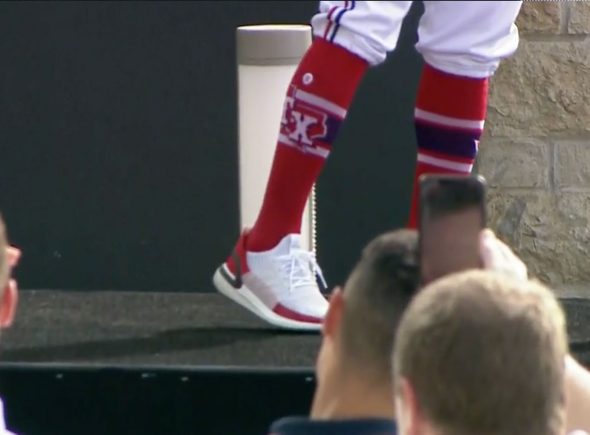 A look now at all six (the five regular season uniforms and the new Spring Training set) of the new uniforms that were revealed today in Texas: