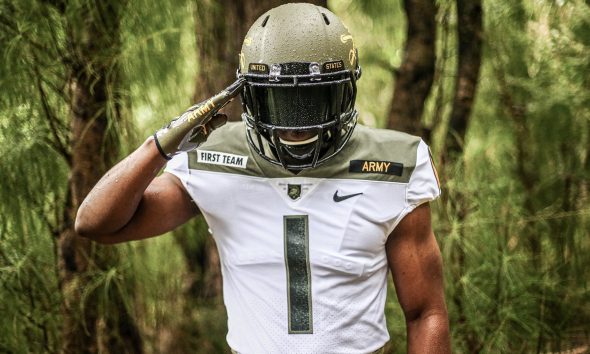 In was has become a tradition over the last decade, Army West Point unveiled alternate uniforms on Thursday evening that will be worn during its annual rivalry game against Navy in Dec. 14.
This year's design honors the soldiers of the 1st Cavalry Division and the birth of air mobility during the Vietnam War, perfectly complementing the Midshipmen's 1960s throwback set that was revealed earlier in the day.
Army's green helmet features a pair of crossed sabers on the side that were prominently displayed on the front of the hats — or iconic Stetsons — worn by the cavalry. The back has an American flag, as well as the logo of various brigades or regiments within the unit.
The white road jersey, meanwhile, features green shoulder yoke and a "First Team" patch on the right chest, which signifies the cavalry's contributions during the Battle of the Ia Drang and the Tet Offensive to the Invasion of Cambodia. There is an "Army" patch on the left chest and the 1st Cavalry Division's combat service identification badge on the left sleeve, as well as an American flag on the right sleeve.
The Black Knights' uniform is complete with green pants with "United States" down the sides. The font is inspired by the lettering on the tails of the UH-1 "Huey," the helicopter that revolutionized the Army's combat operations and is considered the most identifiable symbol of the Vietnam War. 
The 120th Army-Navy Game will take place at Philadelphia's Lincoln Financial Field, with the Black Knights looking to extend their three-game winning streak over the Midshipmen. Kickoff is set for 3:30 p.m. on CBS.
Check out more photos of Army's alternate uniform below: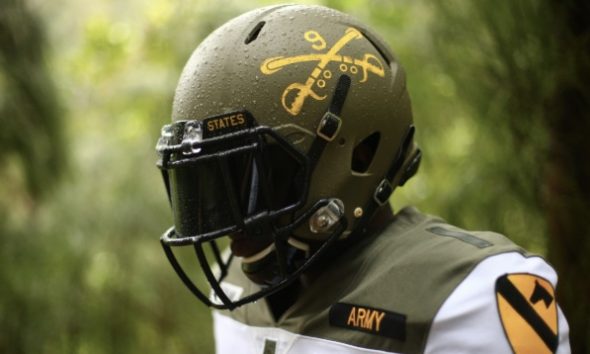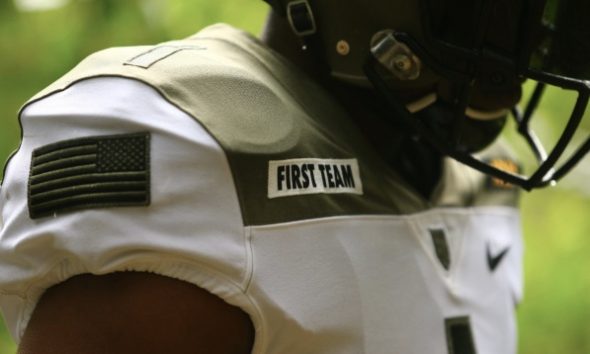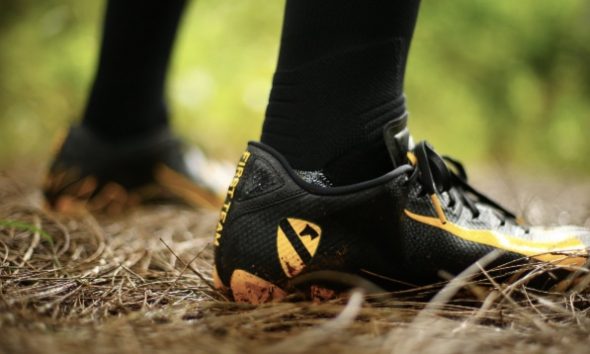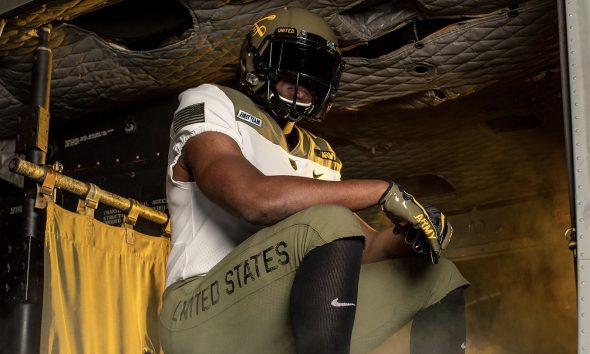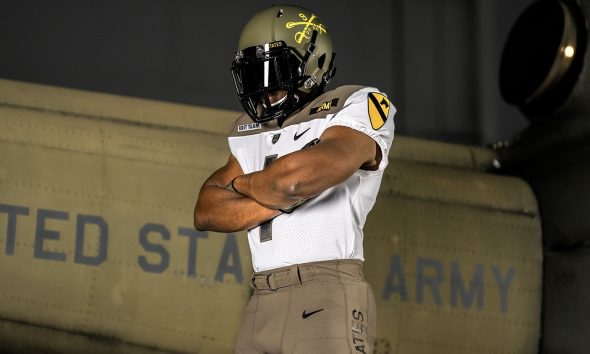 Photos via @ArmyWP_Football on Twitter.