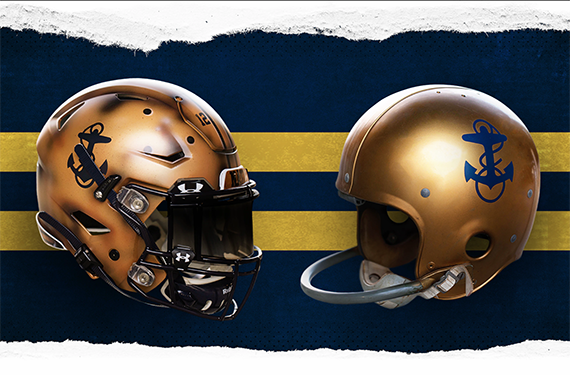 With its history dating back to 1870, few college football programs boast the history of the United States Naval Academy. Yet the early-1960s in particular stand out, which is why the Midshipmen will wear throwback uniforms that pay homage to that era against Army on Dec. 14.
From 1960 through the end of the 1963 season, Navy went 30-12 overall, including a perfect 4-0 against its rivals from West Point. The Midshipmen played in the Orange Bowl and Cotton Bowl, and climbed as high as No. 2 in the polls.
Navy also produced a pair of Heisman Trophy winners during that time, with halfback Joe Bellino winning the award in 1960 and quarterback Roger Staubach in 1963.
With that, Navy's custom-painted helmets pull inspiration from the Heisman Trophy, including its bronze texture, two stripes down the center and the symmetrical leather dimples on the front. It had the iconic anchor logo on both sides and prominently displays the numbers 12 and 27 in honor of Staubach and Bellino, respectively.
The blue jerseys, meanwhile, are simple with gold numbers and UCLA stripes, accurately replicating what the Midshipmen wore during that era. The look is complete with gold pants and black cleats with white shoestrings, which were standard during that era.
"We had some really nice uniforms for that game," Staubach said of the 1963 meeting between the two teams, which Navy won 21-15. "To relate back to when we were playing back in the 1960s is pretty neat."
The 120th Army-Navy Game will take place at Philadelphia's Lincoln Financial Field, with the Midshipmen looking to snap a three-game losing streak to the Black Knights. Kickoff is set for 3:30 p.m. on CBS.
Check out more photos of Navy's throwback uniform below: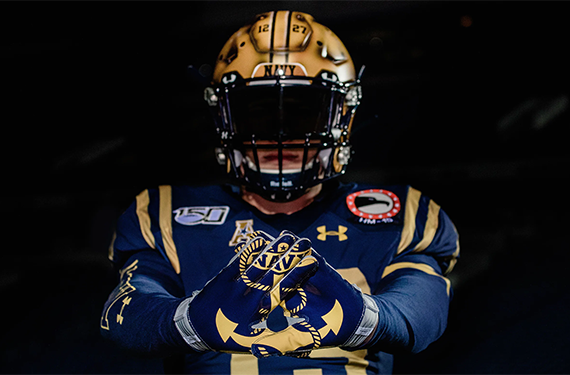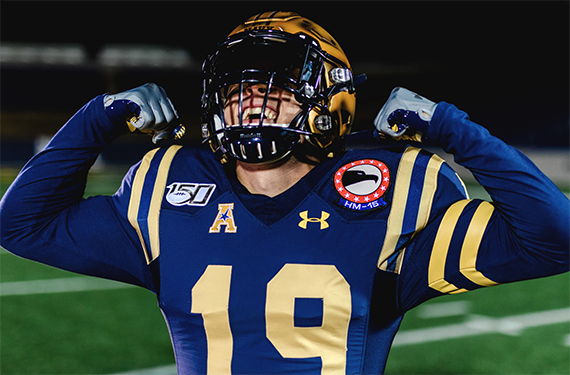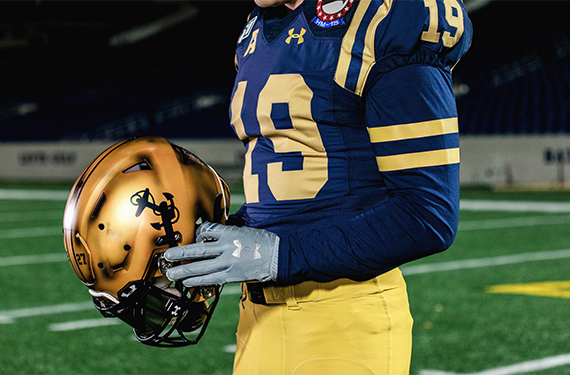 Photos via @NavyFB on Twitter.