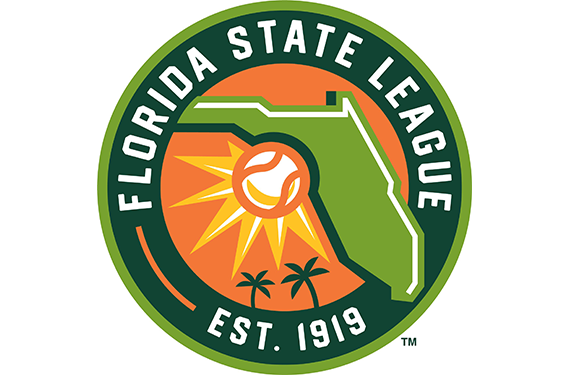 The Florida State League will enter the 101st year since its founding with a new logo created by Florida-based Fooser Sports Design. The logo features colors you would associate with Florida, as well as imagery of a baseball, an outline of the state, and palm trees.
"The Florida State League has been considering a logo change for a few years and after using a 100th year logo last year, we thought that this year would be the perfect time for a new look," said Florida State League President Ken Carson, quoted on the league's website.
"We had several discussions about the primary imagery of the brand, but in the end, the state of Florida and its 'Sunshine State' nickname seemed to be a perfect fit for everyone, whether they were a coastal or inland team," said Fooser Sports Design Owner Ryan Foose. "There were thoughts of a new color palette for the league, but the combination of green (palm trees, grass, alligators) and orange (oranges and sunsets) led us to keep the same color scheme and maintains the FSL as the only league with that color combination."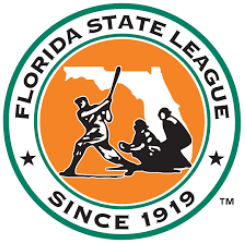 That combination can be seen in the league's previous logo, which had been in use since 1990.