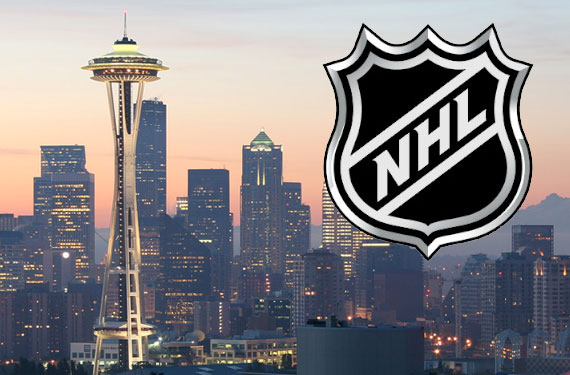 Could it be? Is the NHL really getting ready to release the Kraken?
According to a story on Russian Machine Never Breaks, John Hoven of MayorsManor.com, joined Sirius/XM's NHL station to report that the league's upcoming Seattle expansion team had chosen Seattle Kraken as their name.
"From everything that I've heard, it looks like Seattle Kraken is going to be the name," Hoven said on the broadcast. "Which is quite surprising, actually, when I was given that information just a couple of days ago. I was a little bit in shock personally, just because we had been told several times previously that that was not the name that they were going for."

RussianMachineNeverBreaks.com
Hoven went into more detail on what he's heard, you can check out the post on RMNB to see a more detailed transcript.
DetroitHockey.Net followed up this news with their own finding that some domain names had been registered recently which could strengthen the case for the Kraken name:
A kraken is a giant squid-like sea monster in Scandinavian folklore said to be found in the seas between Norway and Greenland. Legends dating back to the 13th Century said that one could devour the entire crew of a ship in a single gulp.
Going back to Hoven's appearance on Sirius/XM, he later went into some detail on the colour scheme the team is leaning toward.
"It looks like it's a red and there's what I call a teal-ish colour. It's a lighter teal-ish colour, and black. Those seem to be the primary colours they're going to be going with."
These colours seem to line up with what we've seen from the team so far, from their new arena renderings to the placeholder NHL Seattle the team's been using as their primary logo since the franchise was announced.
Seattle's new NHL team – regardless of the name – will begin their first season in October 2021. We're expecting the name to be announced sometime in the next two months.