Fans of Seattle's National Hockey League expansion franchise will have to wait a little longer to find out the name of their future team.
Previously we had heard the name would be released in the summer of 2019, then it was November or December, the last we had heard it was going to be Spring 2020?. Welp, that's now been pushed back to the fall, likely October 2020. Not that there's any rush here, the team isn't set to begin to play until the 2021-22 season, which will *hopefully* be getting underway in October 2021.
In an interview with the Seattle Times on Tuesday, NHL Seattle CEO Todd Leiweke said they've decided to put off the announcement due to a combination of trademark issues and it just not being the right time right now (it's pretty hard to argue with that one).
"It's not the right time," Leiweke said in the Times article, "Vegas did it a year out. We've got ample time, and the thing this organization will never be is tone deaf", said in regards to the current pandemic situation as well as the protests over racial injustice. "We've got to pick the right time, and we've got to make sure all of our ducks are in a row."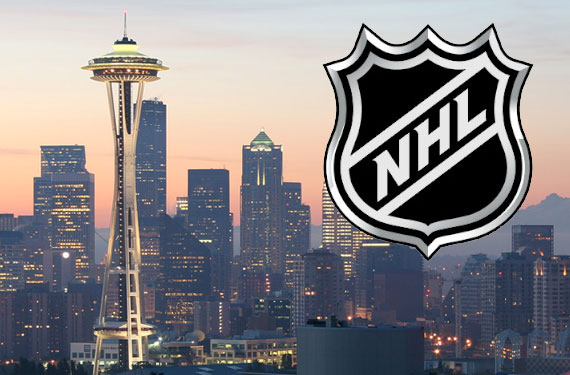 As for the trademarks, they're approaching it very carefully, hoping to avoid "any sort of challenge", adding that they've "had to do multiple marks" already.
The article also pointed out that "every name of the thousand or so suggested by fans the past two years had some sort of trademark issue that needed working through". Trademark issues regarding expansion team names are something the NHL is all too familiar with, and I'm more certain the league and the team will do whatever it takes to avoid another Golden Knights incident.
As for the name, a report from January suggested the team has settled on using the name Seattle Kraken.
From everything that I've heard, it looks like Seattle Kraken is going to be the name," [reporter John] Hoven said on the broadcast. "Which is quite surprising, actually, when I was given that information just a couple of days ago. I was a little bit in shock personally, just because we had been told several times previously that that was not the name that they were going for."

RussianMachineNeverBreaks.com
A kraken is a giant squid-like sea monster in Scandinavian folklore said to be found in the seas between Norway and Greenland. Legends dating back to the 13th Century said that one could devour the entire crew of a ship in a single gulp.
Kraken was one of thirteen domain names registered by the ownership group more than two years ago, other names considered at the time included Seals and Whales.
For the most up to date logo and uniform news, be sure to follow SportsLogos.Net on Twitter, Instagram, or subscribe to our new YouTube channel