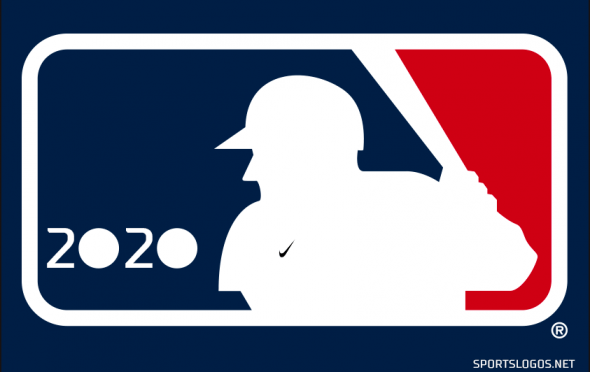 Would you trade the ability to watch live Major League Baseball again in exchange for the addition of commercial advertisements to in-game uniforms?
I mean… I guess if I have to? But I really don't want to have to.
According to a Tweet from Major League ballplayer turned reporter Trevor Plouffe on Wednesday evening, "[MLB] owners have proposed being able to sell commercial advertisements on uniforms for 2020 and 2021", adding that "it's in the proposal [to MLBPA to start the 2020 season], which as many have reported is not a done deal".
Earlier reports suggested Major League Baseball would begin allowing commercial ads on jerseys in 2022. It appears the current situation — which includes playing the entirety of the 2020 season and playoffs at empty ballparks — is forcing some owners to think about how they'll recoup that lost gate revenue. Whether we like it or not, this is certainly one quick and easy way to do that.
If it happens, Major League Baseball would join the National Basketball Association as the only "big 4" North American leagues to allow commercial advertisements on their in-game uniforms. The NBA started allowing the ads on team jerseys beginning with their 2017-18 season.
We'll keep an eye on this, but if it is indeed in the proposal as Plouffe says it is I can certainly see this being approved as one concession in exchange for the players rightfully receiving their full prorated salaries.
For the most up to date logo and uniform news, be sure to follow SportsLogos.Net on Twitter, Instagram, or subscribe to our new YouTube channel