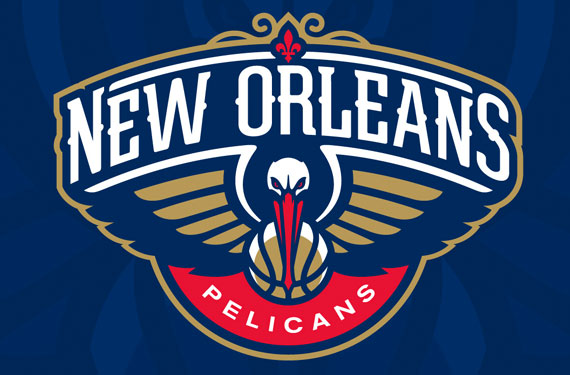 The New Orleans Pelicans will wear a uniform next season based on the design of the city flag, this according to NBA sources of Fletcher Mackel, a sports anchor from WDSU — NBC's New Orleans affiliate.
SportsLogos.Net can confirm Mackel's sources.
We can further add that the new uniform will be the Pelicans' "City Edition" uniform and feature three fleurs-de-lis across the chest rather than the team's name.
The Chicago Bulls wore a similarly themed design as their "City Edition" uniform during the 2019-20 season, likewise, they did not include the team name on the chest.
New Orleans Pelicans Logo and Uniform History
Typically, the Pelicans wear a Mardi Gras themed jersey as their "City Edition" option — purple, green, and gold with "NOLA" across the chest. While those designs were pretty good, at least this new uniform will match the Pelicans' actual team colours of navy, red, and gold.