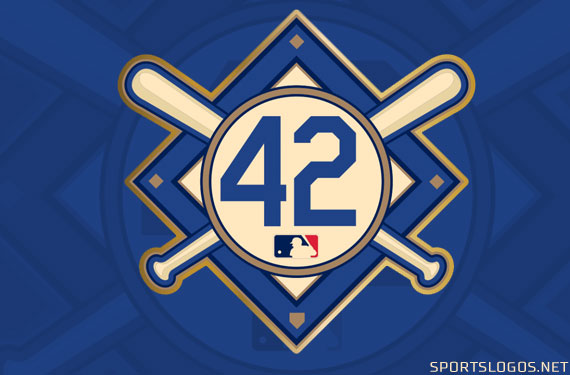 Typically held each season on April 15th, the anniversary of his Major League debut in 1947, Jackie Robinson Day will instead be marked across the league on August 28th during the 2020 Major League Baseball season.
As part of the annual celebration, all players on all teams will wear Jackie's jersey number 42, which has been retired across the league since the 1997 season, and no player names will be on the back of any jerseys. There will also be a commemorative patch worn on the jersey sleeves and on the side of each cap featuring the number 42 on a diamond and two crossed bats.
It's a similar celebration as we've seen in recent seasons but there is one difference in the design of the patches this year compared to what was worn in 2019. Patches will be customized to match each team's colour scheme and jersey style, previously all patches were designed to match the colours and styles of the Brooklyn Dodgers.
Take a look:
And now a look at the patches and the number 42 as seen in the Chicago White Sox locker room earlier today:
Why is Jackie Robinson Day on August 28th in 2020?
August 28th is an important date for this special ocassion for two reasons. First, it's the anniversary of Robinson's first meeting with Brooklyn Dodgers president and general manager Branch Rickey in 1945. This meeting led to the Dodgers signing of Robinson and ultimately the end of the colour barrier in Major League Baseball.
It's also the anniversary of the March on Washington, held this day in 1963. Dr. Martin Luther King, Jr. addressed the crowd from the steps of the Lincoln Memorial during which he gave his iconic "I Have a Dream" speech.
Of course, there were no regular season games played this year until July due to the coronavirus pandemic which forced a rescheduling of the annual celebration of Jackie Robinson's life and legacy.