Prost! The German Bundesliga's most decorated club, Bayern Munich, is raising a glass to the return of the city's annual Oktoberfest with a special edition kit.
Munich's Oktoberfest is the largest Volksfest in the world, and features a beer festival and travelling fun fair. It returns this year after being called off in 2020 and 2021 due to the COVID-19 pandemic.
Bayern Munich's special Oktoberfest kit, made by Adidas, is dark red with "a very find diamond pattern running vertically across the front." The crew neck collar is solid dark red, while the dark red sleeve cuffs feature gold trim. The Adidas shoulder stripes are gold, as is the Adidas logo on the chest. The gold accents create "a link to classic Bavarian clothing," according to the club.
This kit features a new version of sponsor Deutsche Telekom's logo on the chest in gold. It's made up of a T with one square on either side. Bayern's other 2022-23 kits feature a logo made up a T with one square to the left and three to the right.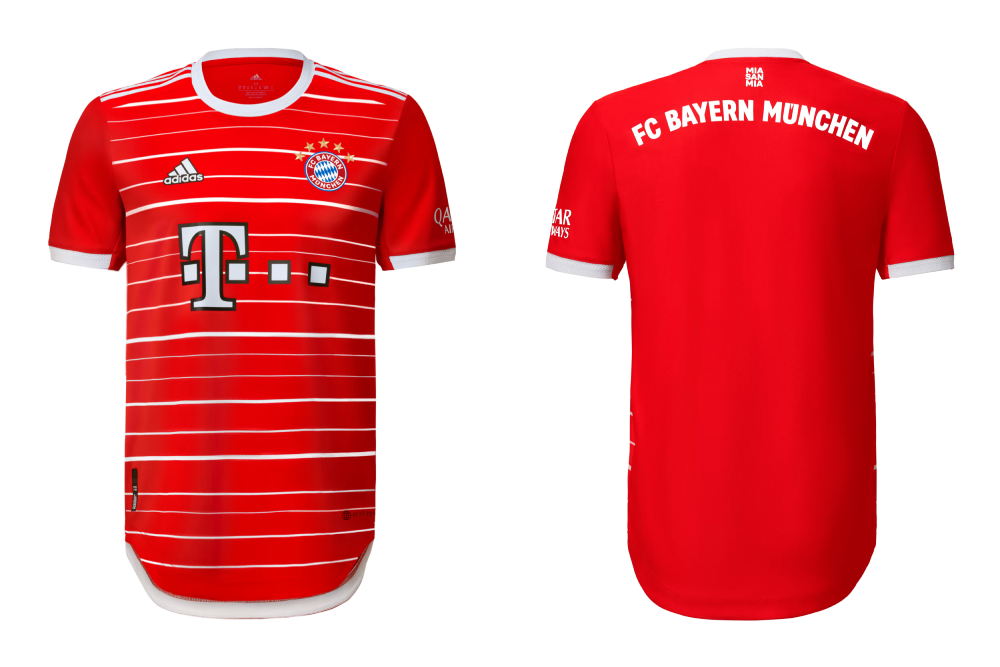 Like on last year's Oktoberfest kit, Bayern's club crest is embroidered in gold and surrounded an edelweiss flower and leaves. Also carrying over from last year is the edelweiss flower on the back collar.
The shorts that go with the shirt are also dark red with gold accents. The socks are dark red with gold Adidas stripes on the cuff and a pattern of black diamonds inspired by the Bavarian flag. "BAYERN" is written across the shins in gold, while a gold Adidas logo appears on the calf.
Munich's Oktoberfest begins on Saturday, September 17, and runs through to Monday, October 3. The club didn't specify in its announcement when the special kits would see game action, but Bayern has two Bundesliga matches scheduled during the festival: an away game against FC Augsburg on September 17 and a home game against Bayer Leverkusen on September 30.